Murphy + Drew Family | Southern IL Family Photographer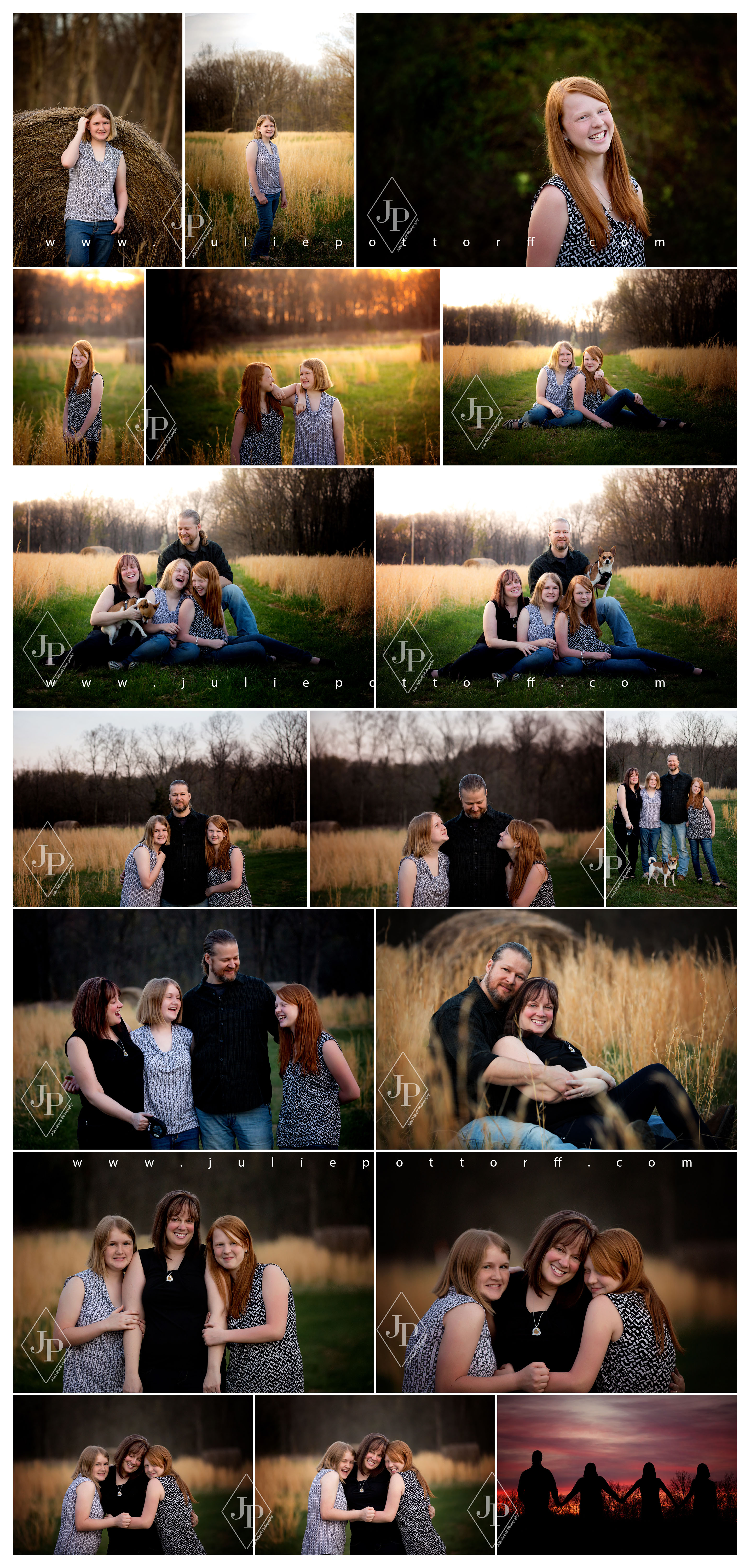 Southern IL Family Photographer – The biggest compliment I can receive from a client, is when they book more than one session with me 🙂 I photographed the girls last Fall, and we had such a great time during their first session, that I knew this one would be full of laughter, jokes + good times too! I chose this location based on what they told me they liked, and it's one of my recent favorites to use, because it has such a dreamy feel to it. Love, love, LOVE! Their dog, Cody, was quite the show stealer, and loved having all kinds of room to run! I really enjoyed my time with you all, and THANK YOU so much for trusting me with your family photos!!
Julie Pottorff is one of the MOST SOUGHT AFTER photographers in Southern Illinois. Her work has been featured on several sites + blogs, including Mozi Magazine, Animoto, and most recently, Senior Style Guide. Julie works with newborns, families + seniors, and typically books 3-5 months in advance. Julie is based in Flora, IL, and serves the surrounding areas including Effingham, Salem, Olney, Vincennes, Mattoon, Charleston, Centralia, Carbondale + Champaign.
For the latest updates, news + picture posts, "like" her Facebook fan page HERE.
Follow Julie on Instagram! @juliepottorff