Walker | Southern IL Family Photographer
Southern IL Family Photographer | I have been blessed to have known this family for years. In fact, I held this not-so-little girl in the hospital, a day or two after she was first born 🙂 We had the most beautiful sunlight for their session in this location (a big reason for why I chose it, of course). The dynamic between these three is fantastic; always joking around and having fun with one another. As you can see, it's apparent that they all really love each other. I always love it when I have the opportunity to photograph my friends. There's nothing better than being able to provide them with beautiful photos for their home! And, since they are my friends, if you're looking for a great gym to join, I highly recommend theirs! It's Doc's Gym in Flora, and it's always clean, has a wide variety of equipment to choose from and is well maintained. And, if you're looking for a southern Illinois family photographer, I'd love the opportunity to photograph yours!
If you're in the Southern Illinois area and would like to schedule a session or request more information, please email me at julie@juliepottorff.com. I do frequently travel to the West Chicago suburbs, so if you're in that area (Elgin, Elburn, Sugar Grove) and would like to schedule a session, please let me know! Thank you so much to the Walkers; I really appreciate the opportunity to photograph you three!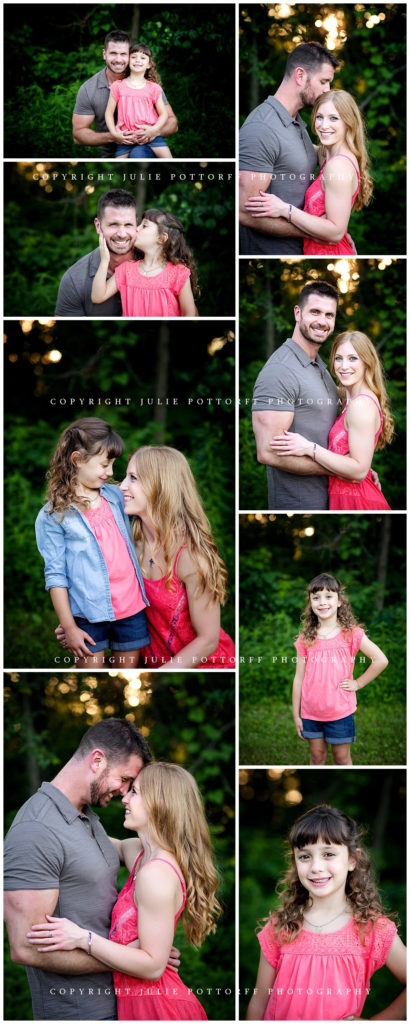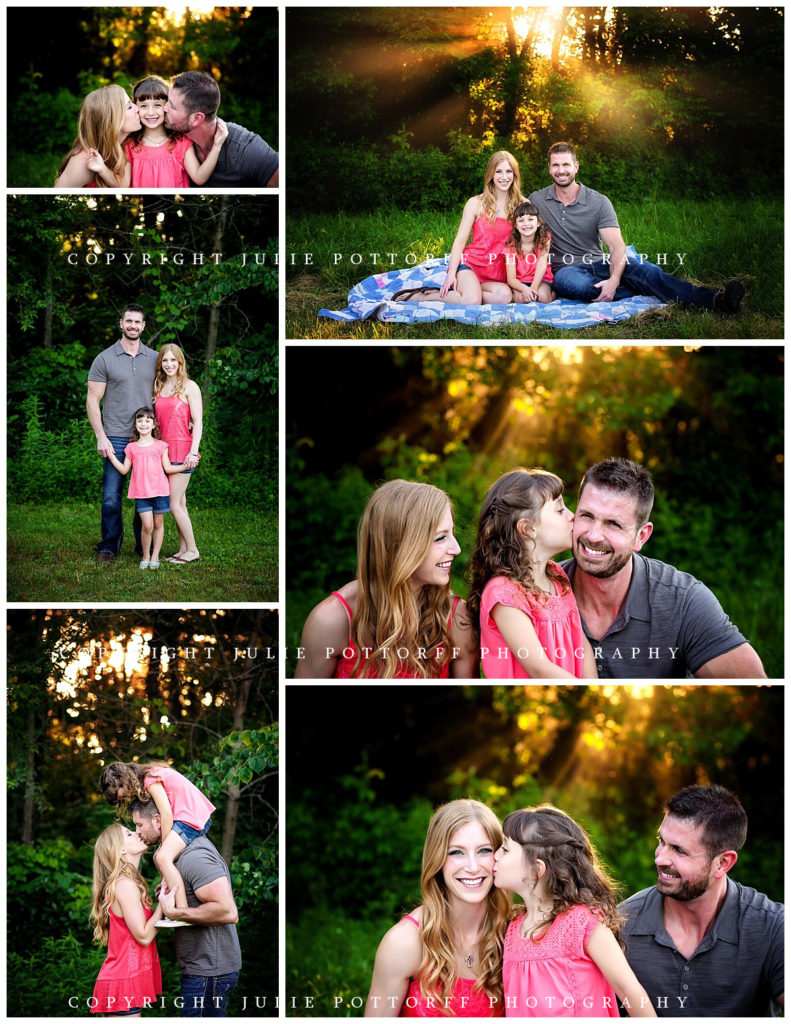 Julie Pottorff is based in Flora and photographs clients from the Southern Illinois area, including Olney, Fairfield, Effingham, Dieterich, Newton, West Salem, Mattoon, Charleston, Champaign, Carbondale, Marion, Centralia and Carlyle. She is currently booking sessions for maternity, newborn, family + senior sessions. If you have any questions about booking a session with her, please email her at julie@juliepottorff.com.
For the most up to date information, feel free to "Like" her Facebook fan page HERE or follow her on INSTAGRAM!