Shull Family | Champaign IL Family Photographer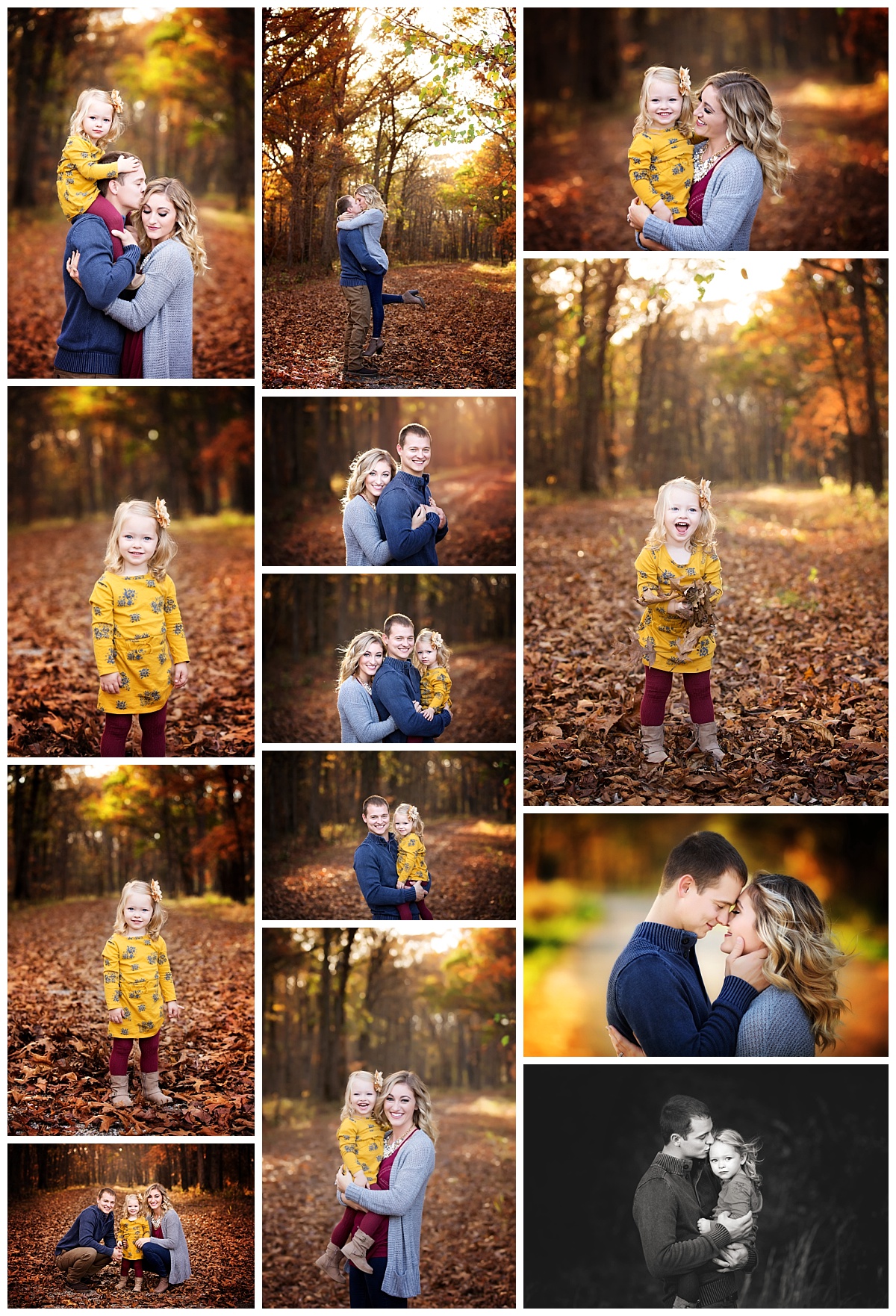 Champaign IL Family Photographer | I had the pleasure of photographing this amazingly sweet, gorgeous family this past Fall, and it was such a great session! We met at one of my new favorite locations – a local state park. I love shooting there, because I can get so many different looks in one area. Plus, it's absolutely gorgeous there! And, my clients enjoy meeting there once they see it, and they all love driving around it. I first met the mom at a wedding I photographed this past June at St. Stephen's On the Hill (gorgeous wedding!!). She was the maid of honor, and I was so excited when she booked a family session with me! Her daughter is so adorable, and has the most beautiful smile 🙂 We spent time taking photos of all three of them, as well as mom + daughter, dad + daughter, mom + dad, and pictures of just their daughter by herself. During family sessions, I like to get all of the different combinations that I can, so that my clients have a variety of images to choose from. I also like to work with my clients in finding the specific look or background that they're after. The Shull family wanted Fall colors and a beautiful, wooded background. I absolutely love their photos, and I'm so glad they were in love with them too! If you're looking for a Champaign IL family photographer, I'd love to hear from you!
Thank you again so very much for choosing to work with me!! I'm so honored you chose me to capture your beautiful family this past Fall!
Julie Pottorff is based in Flora and photographs clients from the Southern Illinois area, including Olney, Fairfield, Effingham, Dieterich, Newton, West Salem, Mattoon, Charleston, Champaign, Carbondale, Marion, Centralia and Carlyle. She is currently booking sessions for maternity, newborn, family + senior sessions. If you have any questions about booking a session with her, please email her at julie@juliepottorff.com.
For the most up to date information, feel free to "Like" her Facebook fan page HERE or follow her on INSTAGRAM!