Jones Family | Southern IL Family Photographer
As a Southern IL family photographer, I have the opportunity to meet some pretty amazing families. The Jones family that I recently photographed at Smith Mill (check out their facebook page here), located in Rinard, IL, is one of those families! I actually went to school with the mom, so I've known her for many years. However, this was my first time meeting her wonderful husband and hilarious/spunky/gorgeous kids, who were, by the way, total hams for the camera! Wow, if only every brother/sister (or any siblings for that matter) would pose for me like that every time!  We had a blast together, running around and playing. Oh, and I may have snapped a few photos in there too 😉
One of my new all-time FAVORITE family images!! Love, love, LOVE!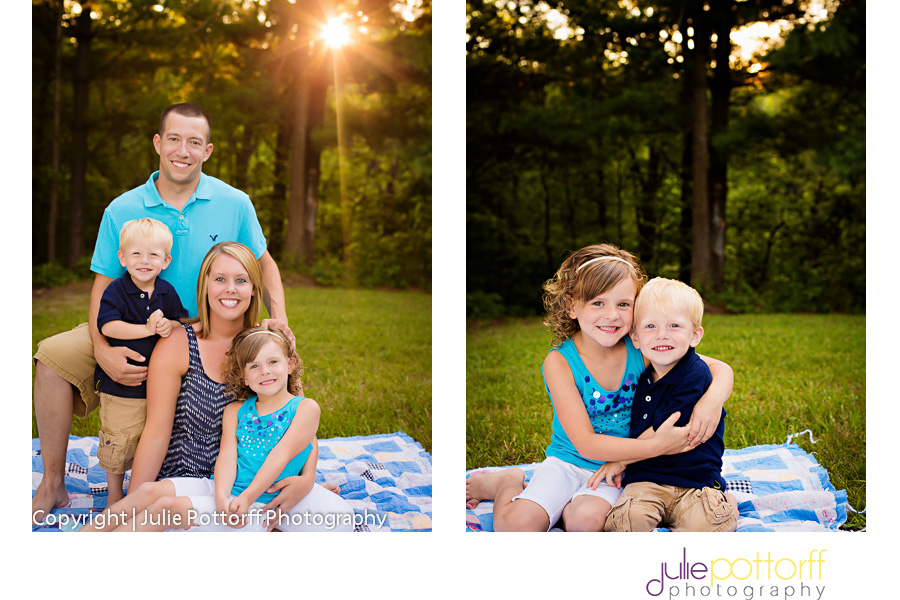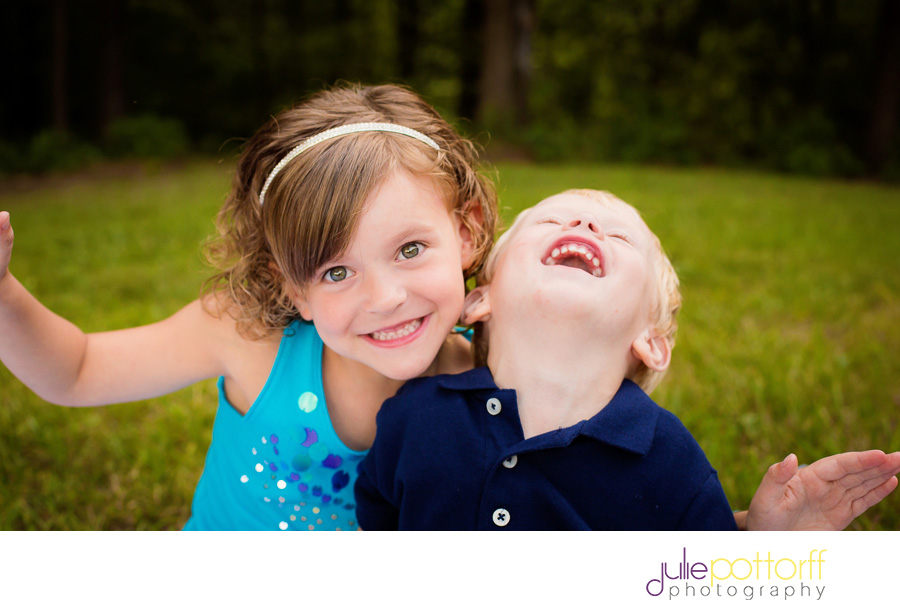 I told you this brother/sister duo was great! Love them <3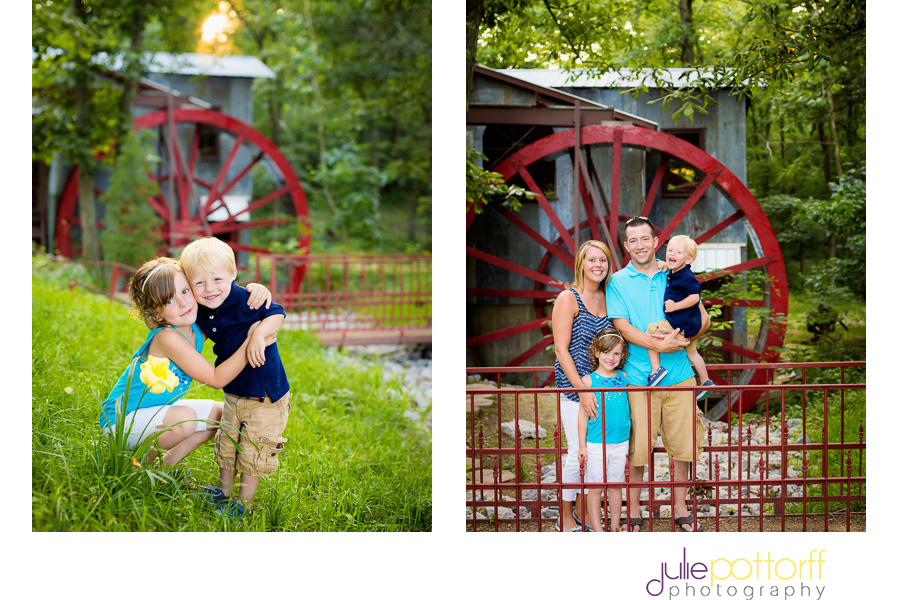 The Smith Mill is such an amazing place to visit, let alone photograph a family at. I'm SO grateful to them for allowing us to come out!
Do these two look like they are having fun or what? Family portraiture doesn't have to be boring or something to dread doing.
Wow, look at her gaze……I'm captivated, are you?
FUN!!!!!! No session is complete without having a little fun 🙂 And, if you look at the picture below – wow, what a close call!

If you aren't having fun at your photography sessions, then there's something wrong. Custom photography is all about capturing your family in a casual, fun, friendly environment. While I do capture traditional portraits in which everyone is looking at the camera and smiling, my heart lies in capturing those special interactive moments between loved ones. I want you to remember how your young son smiles at you, or how your kids playfully interact with one another. Or, how a groom lovingly looks at his bride with such love. Life is about those special, little, and often forgotten moments that make life so sweet.
Julie Pottorff is a Southern IL family photographer, also specializing in newborns, children, seniors + weddings. Most sessions are booked 2-3 months in advance + weddings are often booked 1-2 years in advance. Need to schedule a session or book a wedding? Contact Julie ASAP at julie@juliepottorff.com.
You can "like" and visit her Facebook page HERE!