Megan Class of 2014 | Olney IL Senior Photographer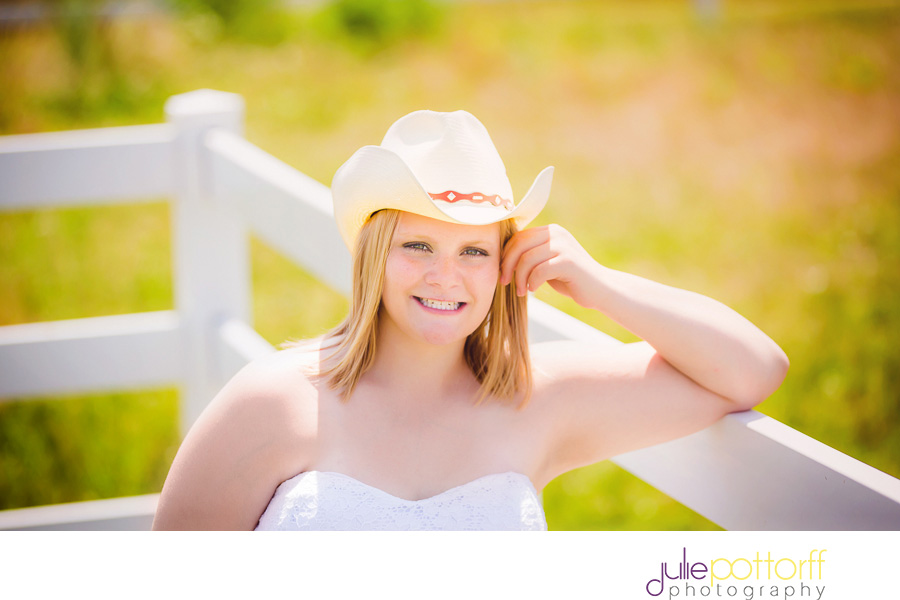 Meet Megan! She's in the class of 2014 at ERHS. As her Olney IL Senior Photographer, it was my honor to have the opportunity to capture such a milestone in her life. Soon, she'll be leaving the nest and paving her own way through life. Aaahh!! Don't worry mom, you still have a little while 🙂 While discussing her session beforehand, her mom told me that Megan loves horses, but that they don't actually own any. Not only that, but Megan is a true country girl at heart. So, in order to prepare myself for her session, I took my car out for a drive and drove around the area, looking for a pretty location that included horses, as well as a couple of others to match our country theme. After knocking on some doors and making some phone calls, I was able to secure a gorgeous location with beautiful horses. The owners were so friendly about it all, and everything turned out great! Of course, Megan started her senior session by getting professional makeup + hair, before heading out into the July sun. She and her mom were such good sports, and were a ton of fun to hang out with throughout the morning.
Hair: Head to Toe Salon in Louisville, IL
Makeup: Jodi Stein from Salem, IL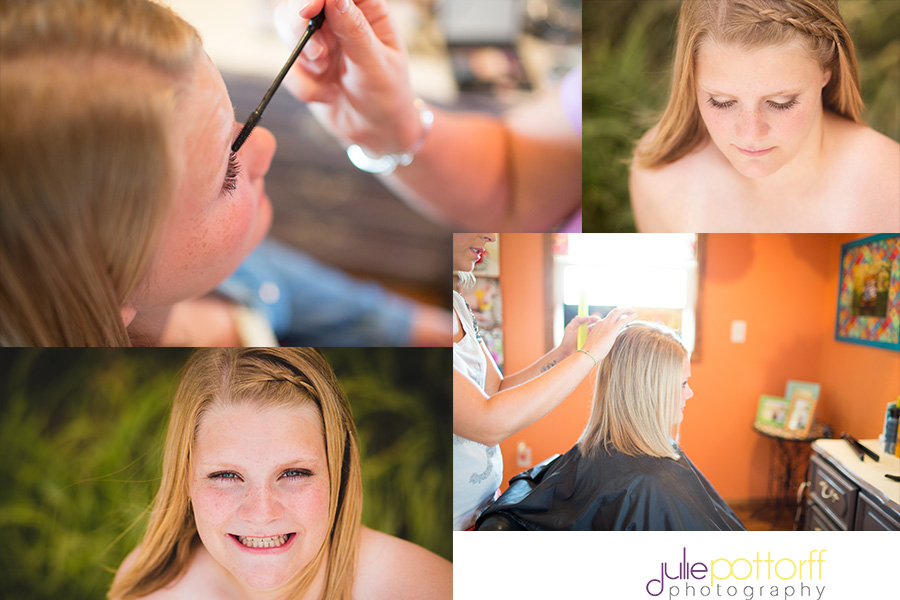 The quilt used in the background of the picture below is a special family heirloom (her grandma's). So sweet! I love it when people want to incorporate special momentos.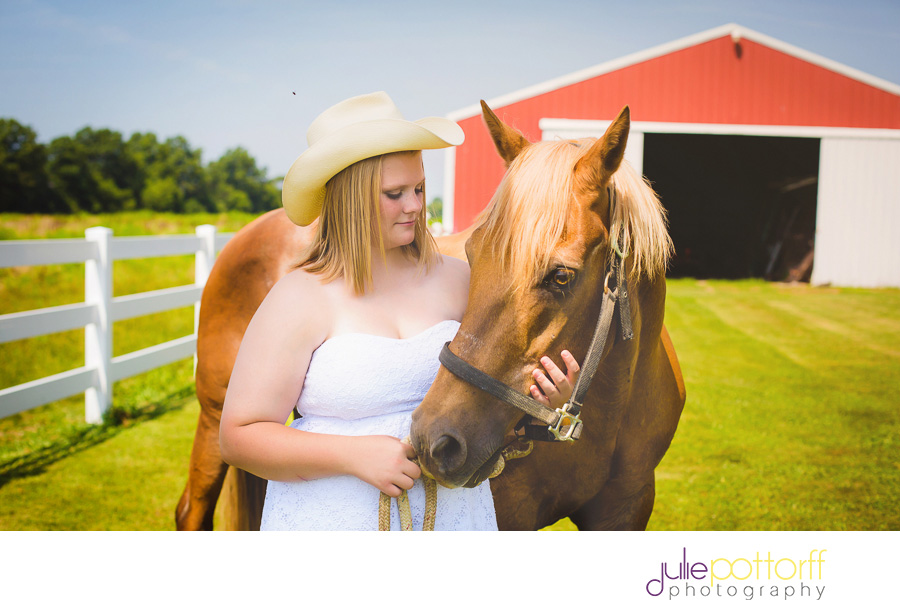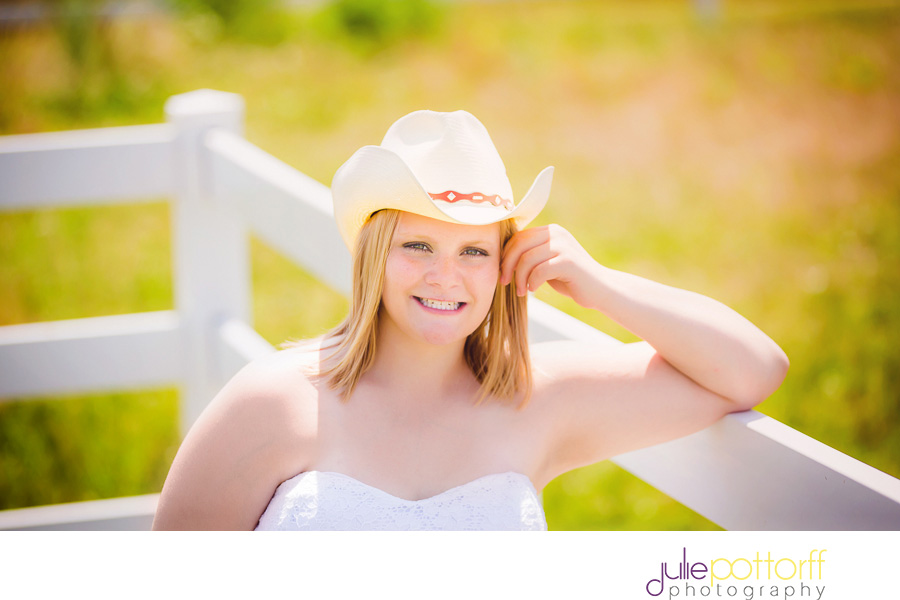 Julie Pottorff is proud to be an Olney IL Senior Photographer. She is based in Flora, IL and serves the surrounding areas, including, but not limited to, Salem, Effingham, Mattoon, Champaign, Mt. Vernon + Carbondale. Julie also travels to the Chicago area periodically and is available for sessions in the suburbs, including, but not limited to, Hoffman Estates, Elburn, Sugar Grove, Geneva + Elgin.
Julie specializes in families, newborns, children, seniors + weddings. She is an on-location, natural light photographer who loves having fun, casual sessions with her clients. For more information or to book your session or wedding, email julie@juliepottorff.com.
To be the first to find out about any announcements or sneak peeks, "like" her facebook page HERE!