Snow Session | Southern IL Photographer
Snow Session | Southern IL Photographer – Here in Southern IL, we may or may not get snow during winter. Some years, we get a lot, and some years we really don't get any. So, with that being said, any time we get any usable amount of snow, I will be out in it ASAP to get my yearly snow pictures of my girls 🙂 Each year is so fun, and I love looking back through the previous years' photos. This year, I went with a very glam look for my girls' pictures. I had purchased the most beautiful red coat from Joyfolie and was so excited to use it in the snow! The day we took these pictures, both girls knew that as soon as they got home from school, mom was getting out her camera! Both girls have started modeling now, so they're getting very used to having their own session at least once a week now.
I love snow pictures, so if you'd like to book a snow session with me, absolutely email me at julie@juliepottorff.com. These are so fun to shoot! I frequently travel to the Chicago West Suburbs, and I would love to work with clients in the Elgin, Elburn, St. Charles and surrounding areas!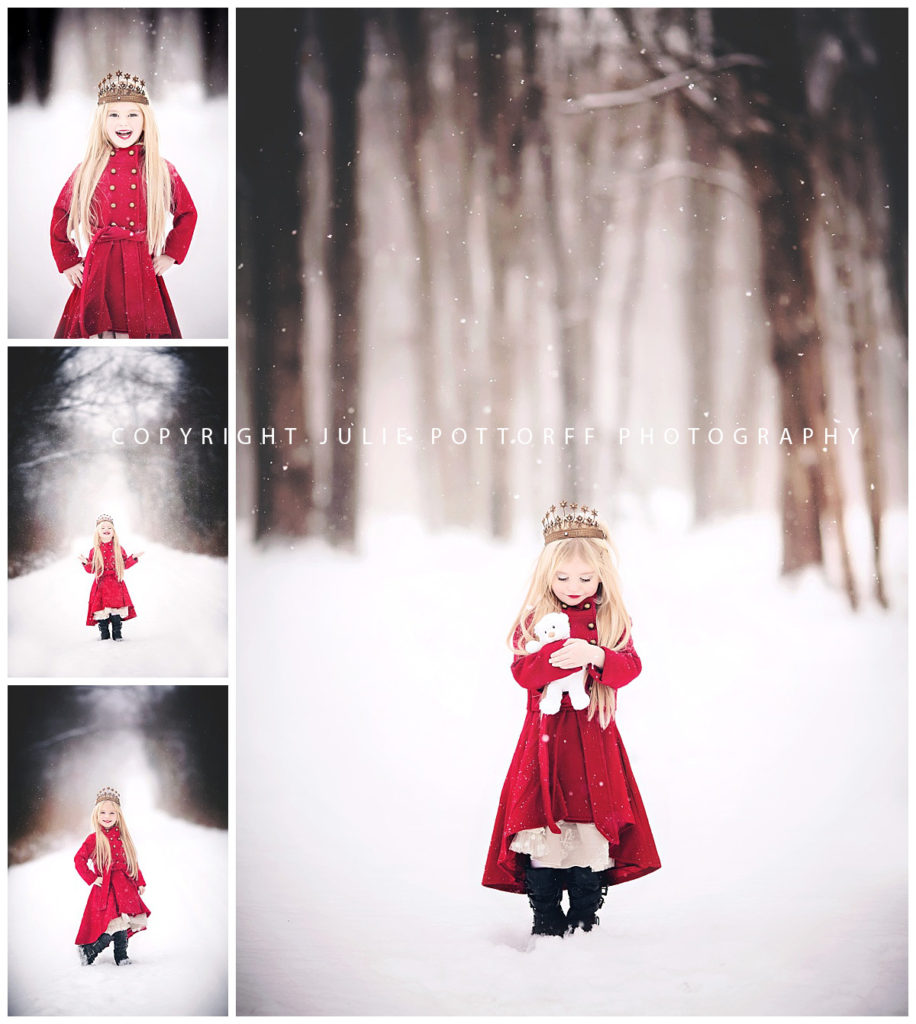 Julie Pottorff is based in Flora and photographs clients from the Southern Illinois area, including Olney, Fairfield, Effingham, Dieterich, Newton, West Salem, Mattoon, Charleston, Champaign, Carbondale, Marion, Centralia and Carlyle. She is currently booking sessions for maternity, newborn, family + senior sessions. If you have any questions about booking a session with her, please email her at julie@juliepottorff.com.
For the most up to date information, feel free to "Like" her Facebook fan page HERE or follow her on INSTAGRAM!