Knox | Southern IL Newborn Photographer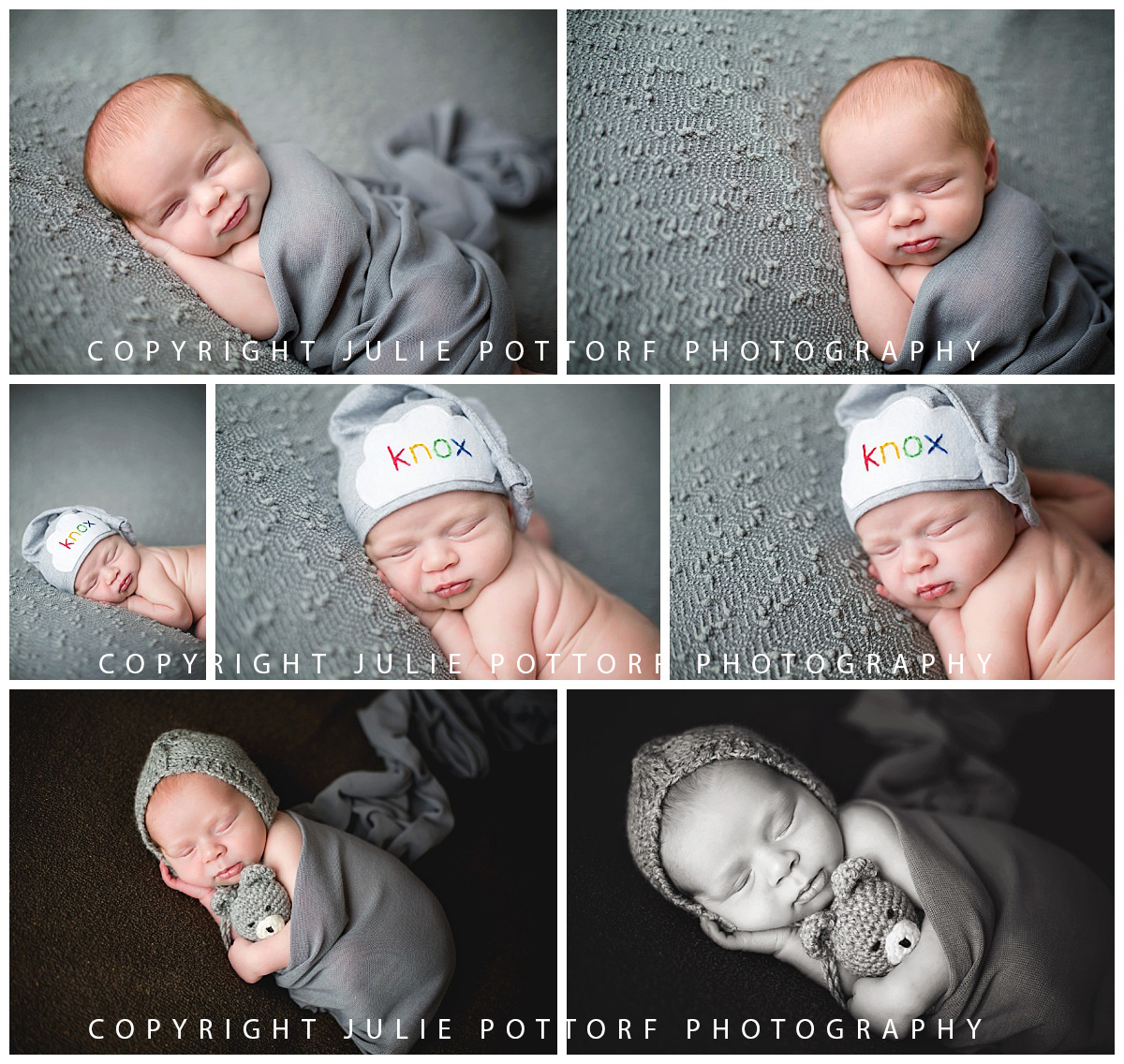 Southern IL Newborn Photographer – Meet baby Knox! Isn't he just so sweet?! He is welcomed with so much love into his family, and his big sister is beyond excited to have him in her life. I know she'll be the greatest big sister to him. Precious Knox is a rainbow baby, and so we did take a couple of pictures to commemorate that. He was so serene and peaceful during his session; definitely the most relaxed + calm newborn I've ever had. During his session, I used newborn prop blankets from Roses and Ruffles and wraps from The Indy Cottage – both vendors I highly recommend! In addition, mom brought along a few custom items that were beyond adorable for me to use in his newborn session 🙂 I absolutely loved working with this family. They are incredibly sweet, and so wonderful. I'm so incredibly honored that they chose to work with me.
As a Southern IL newborn photographer, my sessions are held in my studio, which is based in Flora, IL. However, on occasion I am available for travel. If you're interested in a newborn session, please email me at julie@juliepottorff.com. I absolutely love working with newborns, and I'll admit, I tear up at every single newborn slide show I show my clients – such a softie!
Julie Pottorff is based in Flora and photographs clients from the Southern Illinois area, including Olney, Fairfield, Effingham, Dieterich, Newton, West Salem, Mattoon, Charleston, Champaign, Carbondale, Marion, Centralia and Carlyle. Julie also frequently travels to the Chicago West Suburbs and is available in Elgin, Elburn, St. Charles, Sugar Grove and the surrounding areas. She is currently booking sessions for maternity, newborn, family + senior sessions. If you have any questions about booking a session with her, please email her at julie@juliepottorff.com.
For the most up to date information, feel free to "Like" her Facebook fan page HERE or follow her on INSTAGRAM!