Jada | Southern IL Senior Photographer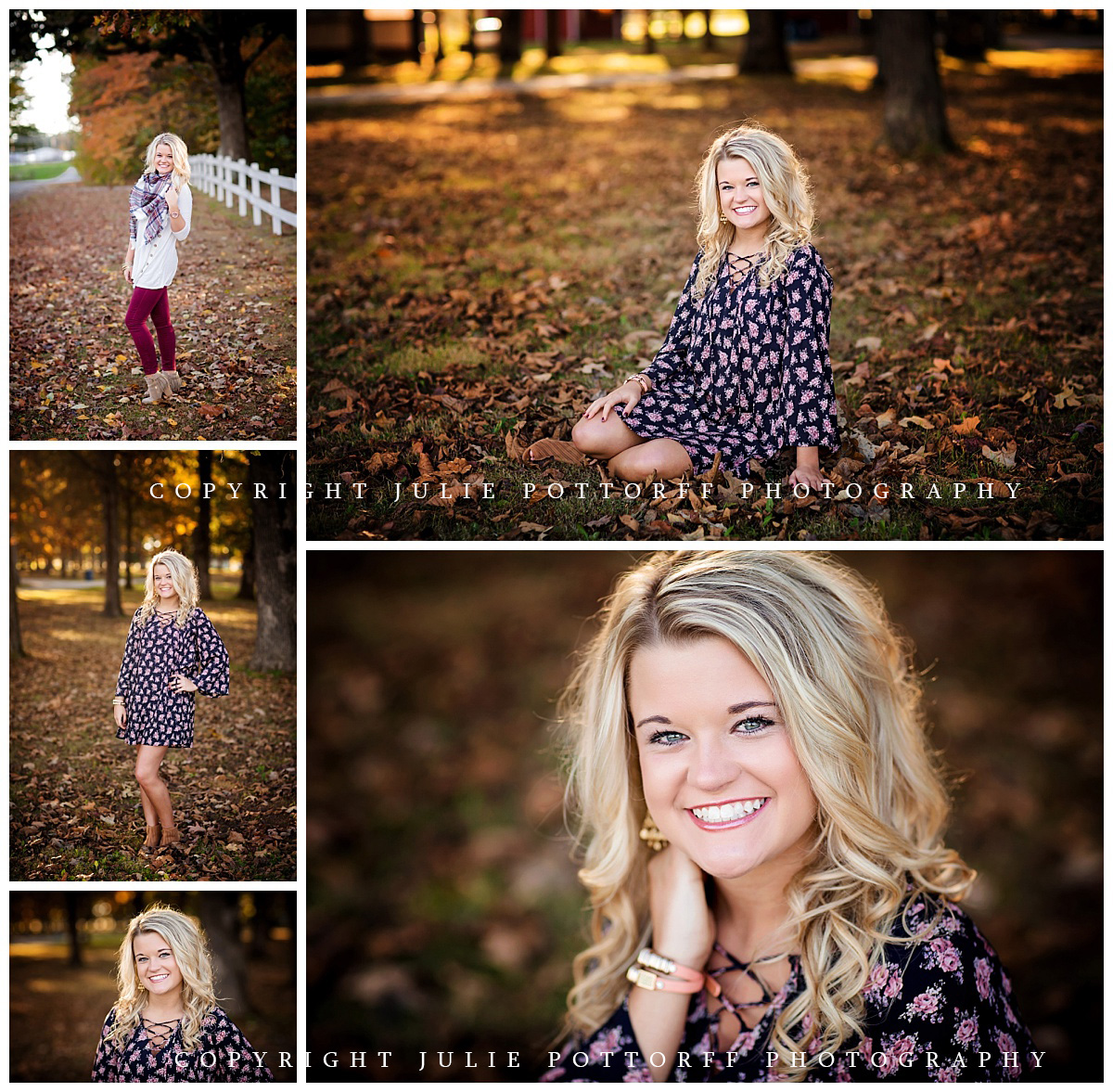 Southern IL Senior Photographer | Meet Jada! I was so excited to photograph her session! Jada is incredibly sweet, friendly, fashionable and photogenic. Her session began at the salon, where she received professional hair + makeup application, thanks to the amazingly talented Abie Shelton of The Hair Garage in Flora. Once she was done with her pampering, we set out to start her session in an urban setting. Her layered Fall look really matched well with the brick. Before our sessions, I always have my clients send me pictures of their outfit, so that I can make sure I choose locations that complement their wardrobe. It's my job to make sure that the entire session is seamless and planned out, so that we have a game plan to work off of. I never go into a session with the idea that I'll just wing it. My work starts from the moment you book your session, and it is my goal to give every client the vision that they're after. Jada also wanted Fall colors with her session (always a VERY popular time of year for senior photography), so we headed out to a local park to capture those for her. Not only did she bring fantastic layered Fall outfits, but she brought along her own gun + camo. I love when my clients bring along something that captures their own, unique personality! If you're looking for a Southern IL senior photographer, let me know! I'd love to work with you and provide you with beautiful photos that you'll love for years to come 🙂
If you'd like to book me as your Southern IL senior photographer, please email julie@juliepottorff.com. Thank you so very much for choosing to work with me Jada! I'm so glad you loved your pictures and your experience with me!!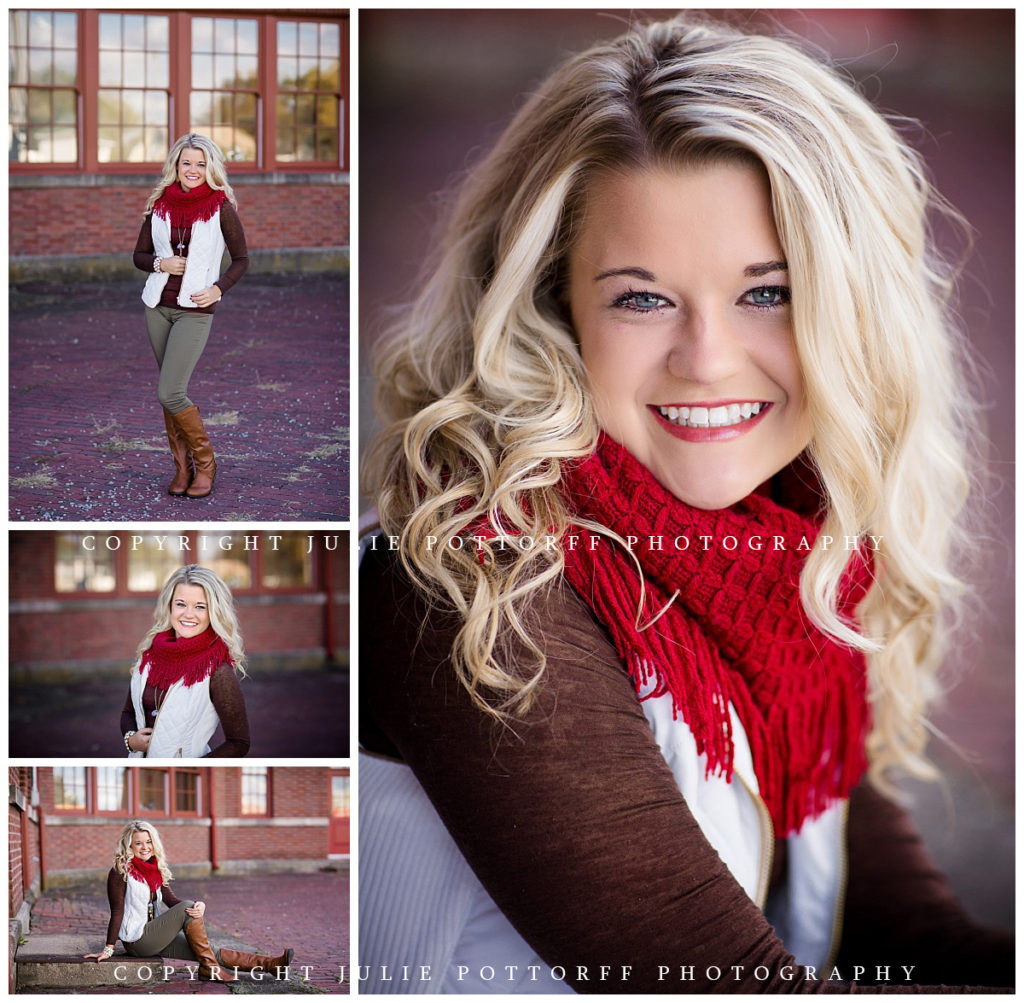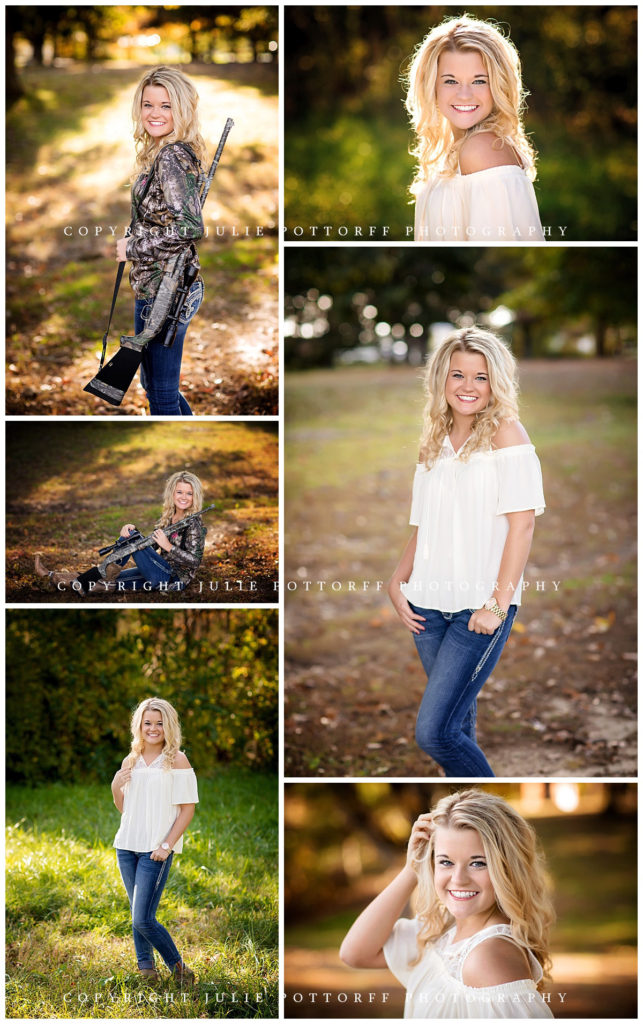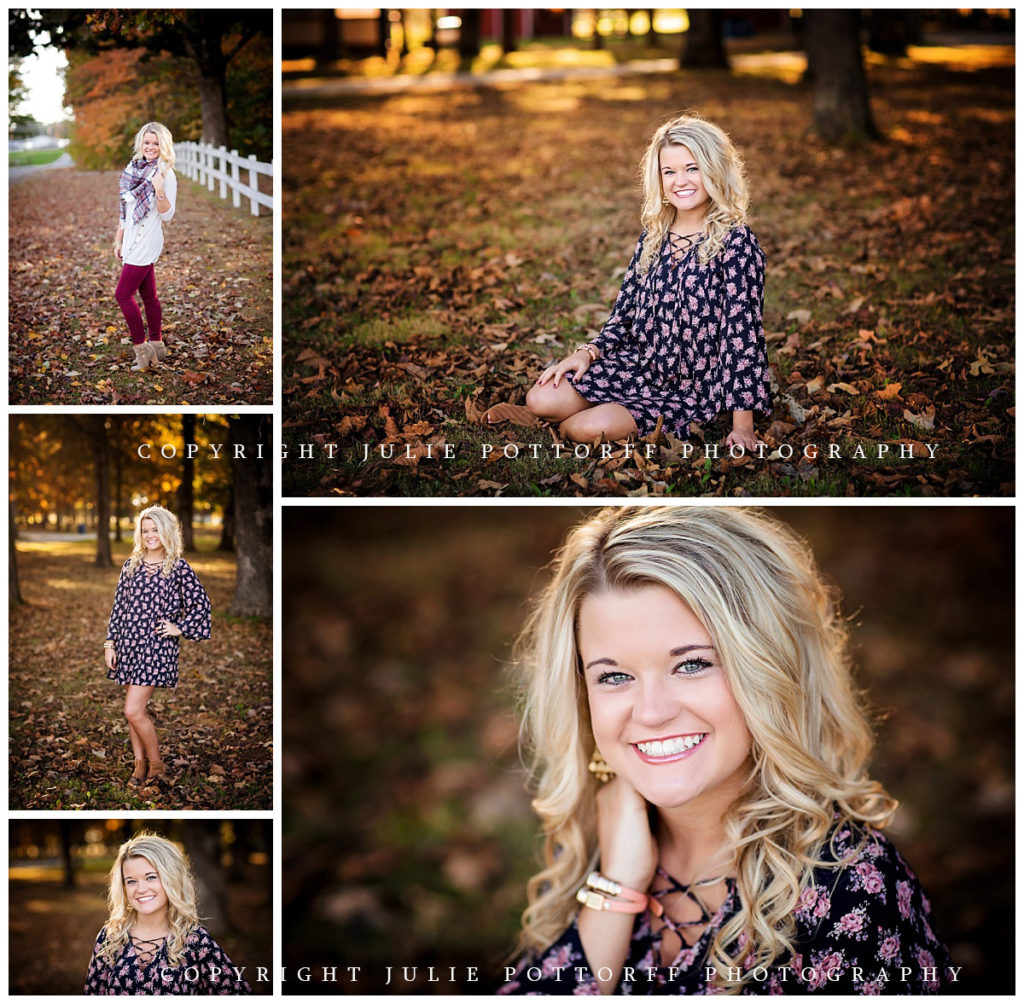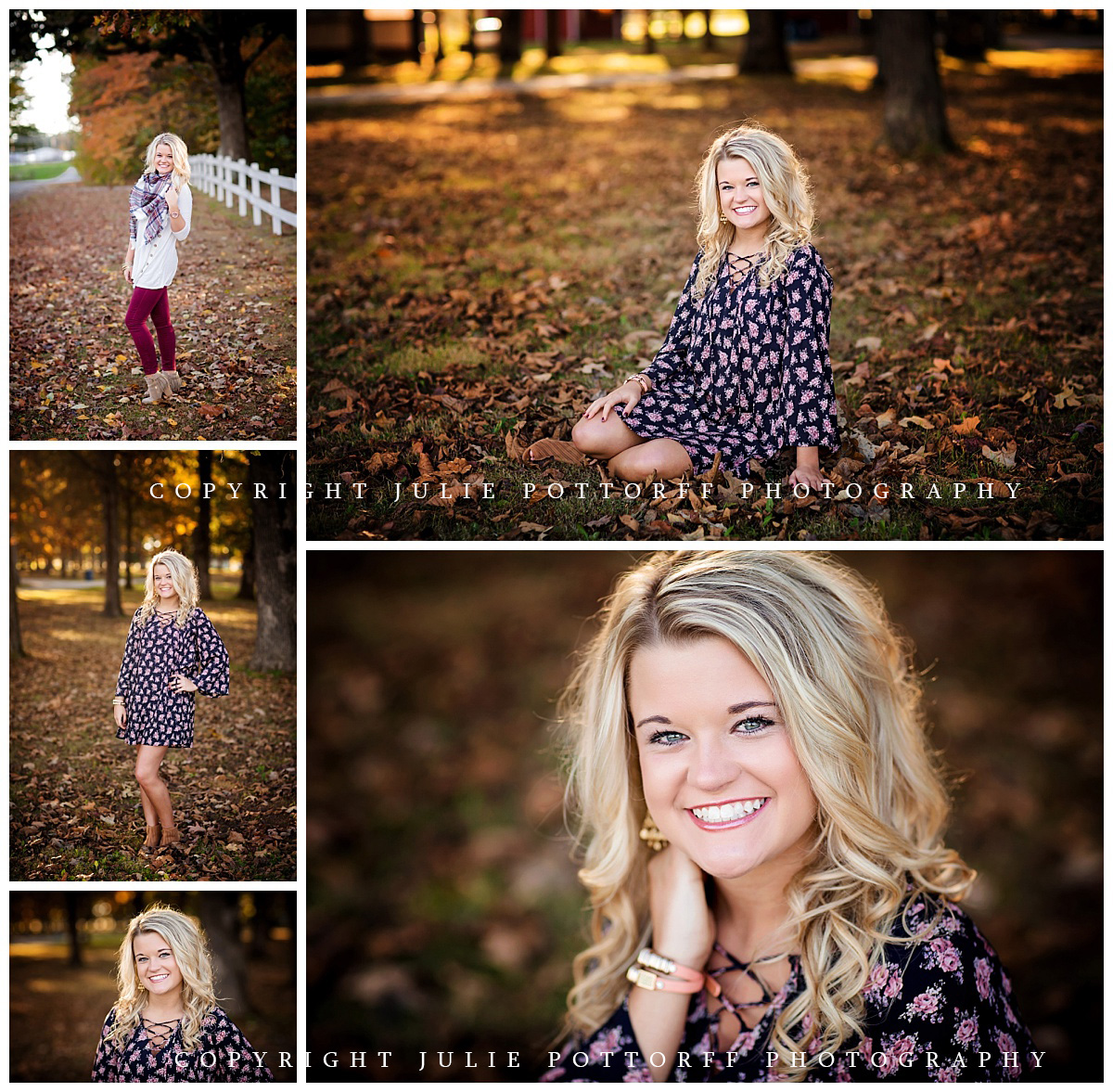 Julie Pottorff is based in Flora and photographs clients from the Southern Illinois area, including Olney, Fairfield, Effingham, Dieterich, Newton, West Salem, Mattoon, Charleston, Champaign, Carbondale, Marion, Centralia and Carlyle. She is currently booking sessions for maternity, newborn, family + senior sessions. If you have any questions about booking a session with her, please email her at julie@juliepottorff.com.
For the most up to date information, feel free to "Like" her Facebook fan page HERE or follow her on INSTAGRAM!