Nicholas | Newborn Photographer Flora IL
Newborn Photographer Flora IL
My newborn session with baby Nicholas was by far the fastest newborn photography session I've ever had! I've been great friends and have known this cute little guy's parents for years. Throughout our session, this adorable little guy just slept and slept, and then slept some more. And, he was such a trooper, tolerating me moving him around so much. I just loved my time with him! And, look at those cheeks – so kissable!
Did you know that the best time to book your newborn session is within their first 2 weeks of life? Why? Well, during this period of time, most newborns are still in that cute, curled up position. And, more importantly, they are still sleeping 16+ hours a day. In order to get all of those oh so adorable poses, newborns must be in a deep sleep. This is also why their sessions take anywhere from 2-4 hours. Each time your  newborn wakes up, he/she must be fed and put back to sleep.
Please note that safety is my number 1 priority when it comes to my sessions. I always have a spotter, and your baby will never be left unattended. In addition, some poses are actually composite images.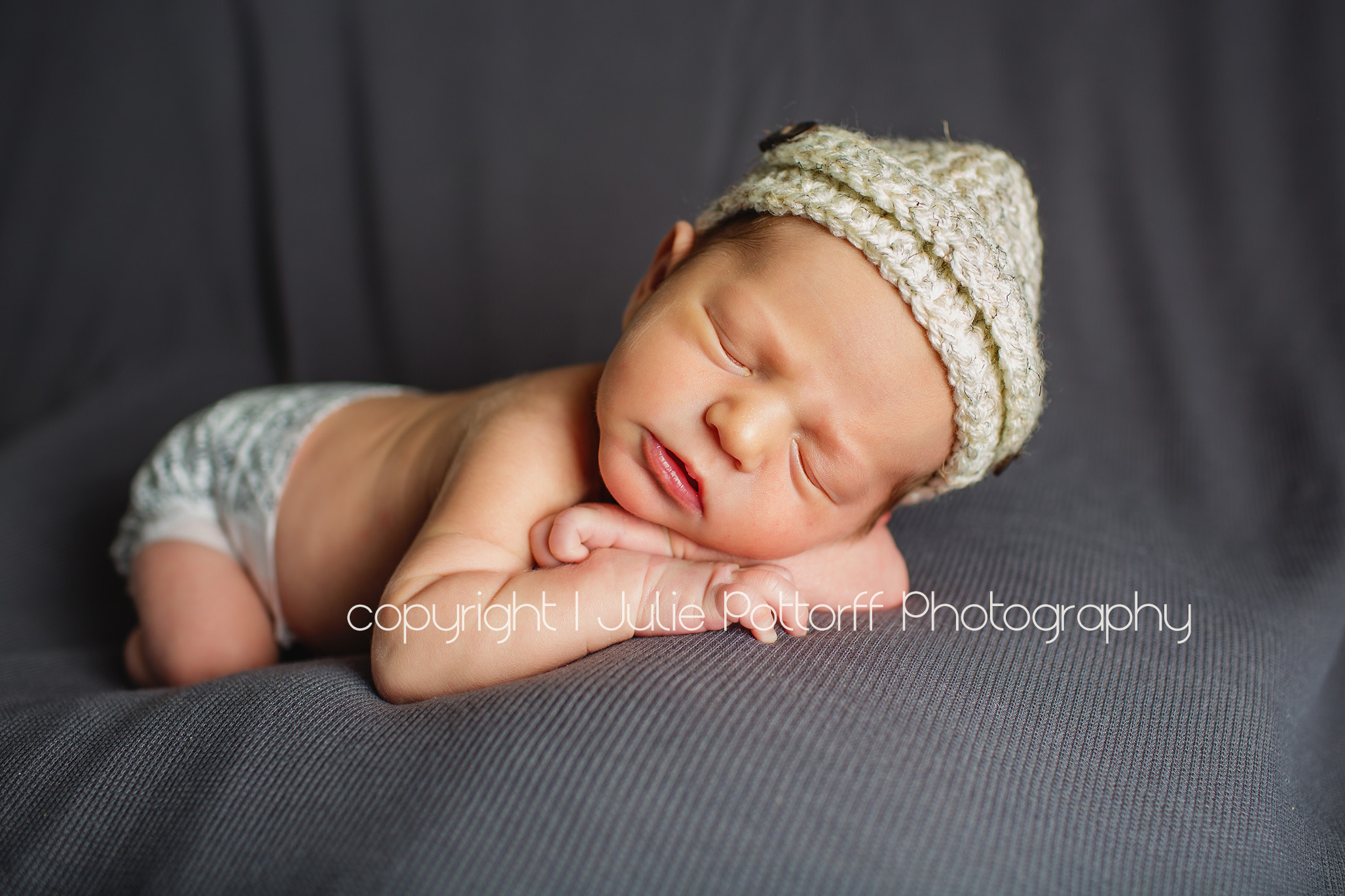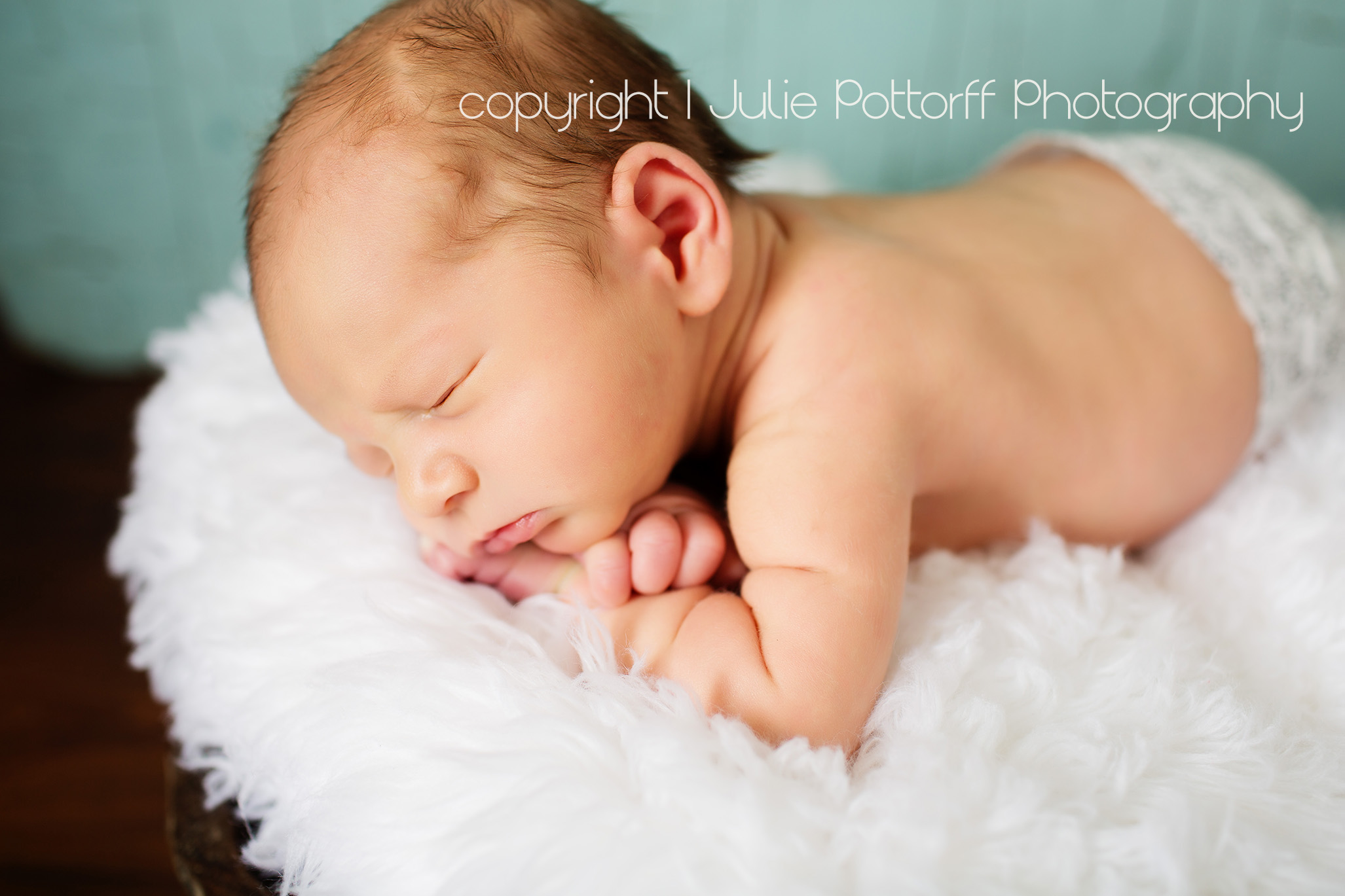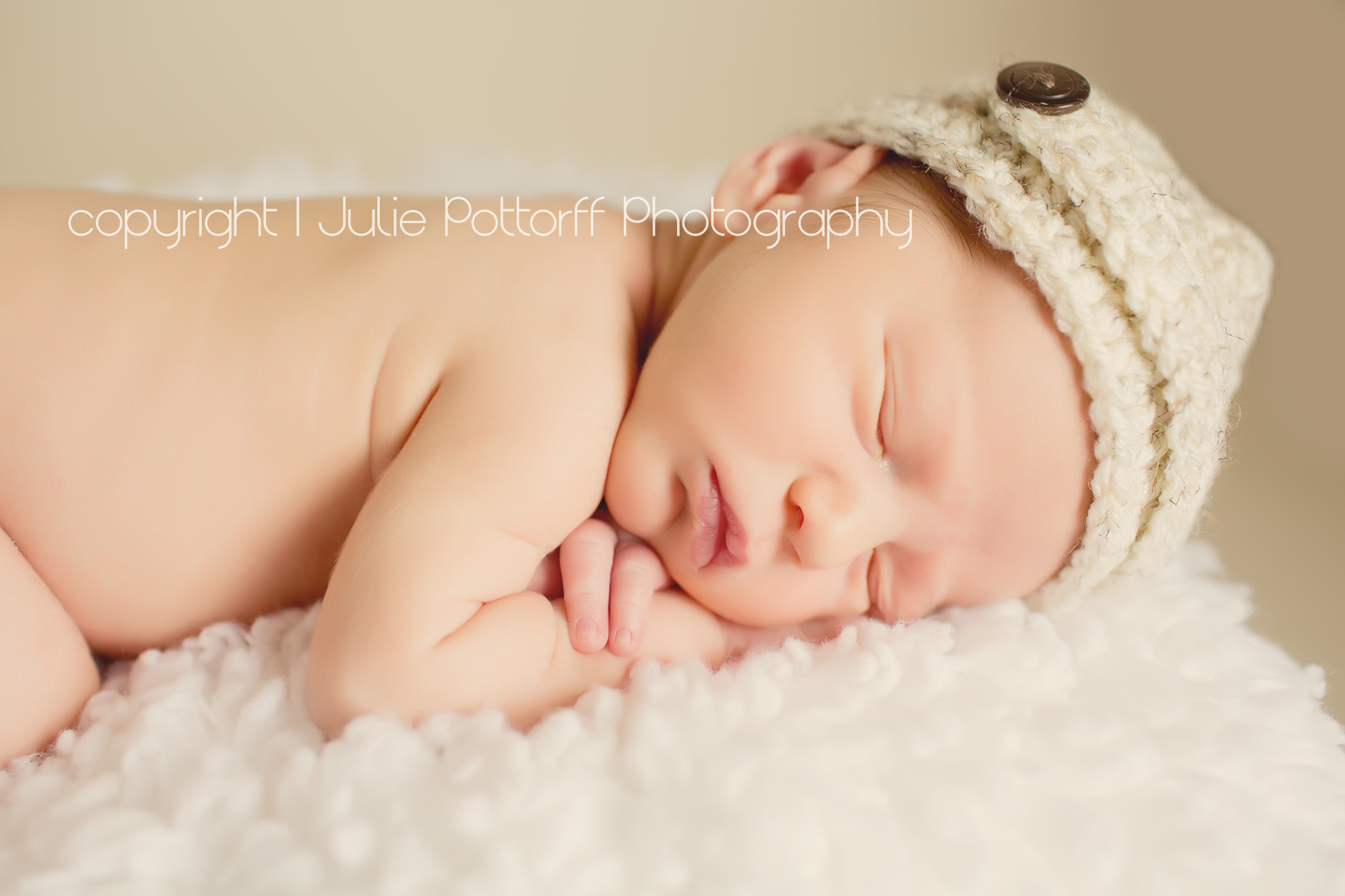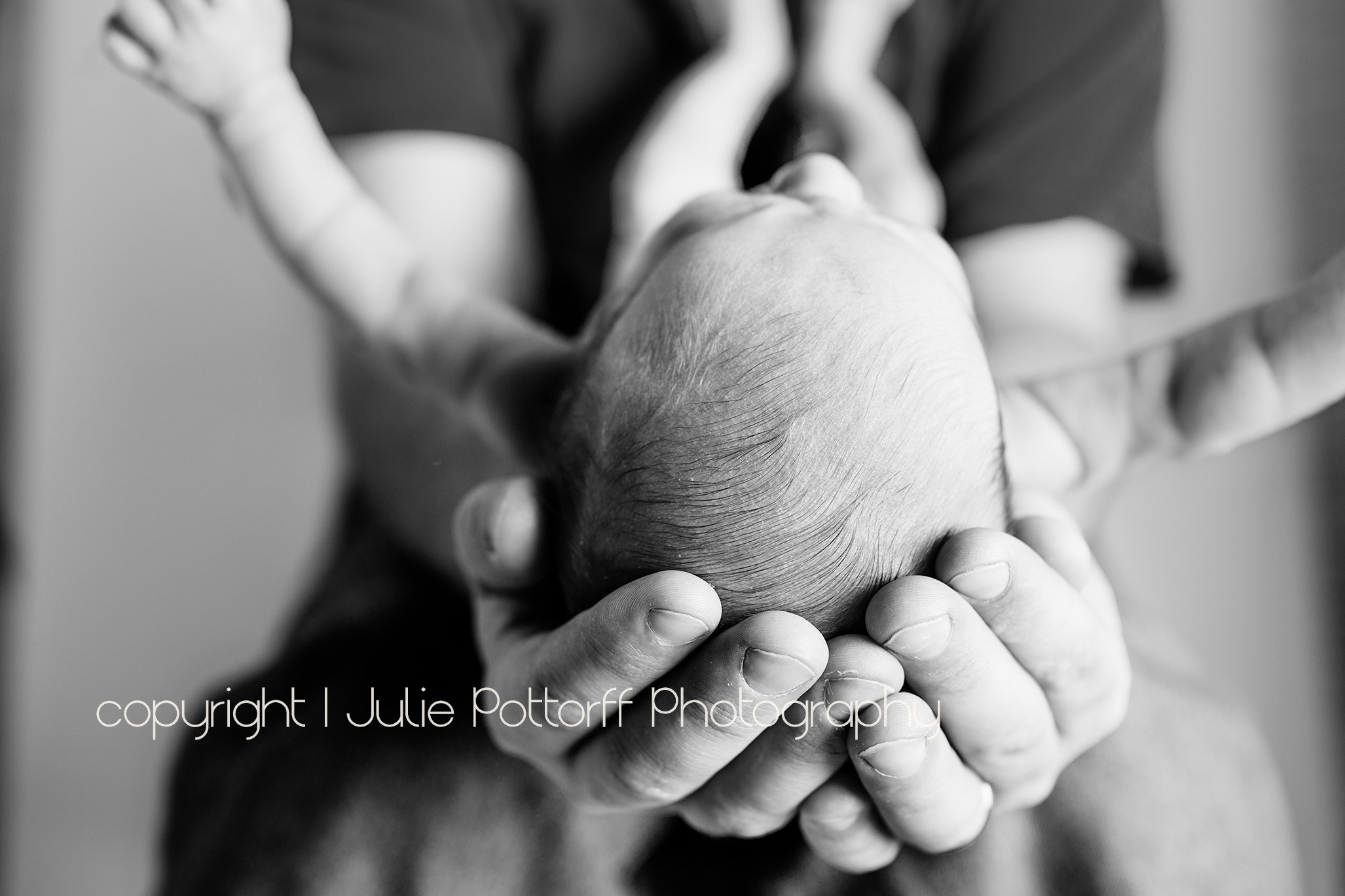 Julie Pottorff is the PREMIER Newborn photographer serving Southern IL and surrounding areas including Flora, Effingham, Olney, Mt Vernon, Champaign, Charleston, Mattoon, Vandalia, and Salem. To set up your newborn session, email julie@juliepottorff.com. Are you a Facebook fan yet? Click here to become one!