Meet Zander | Flora IL Newborn Photographer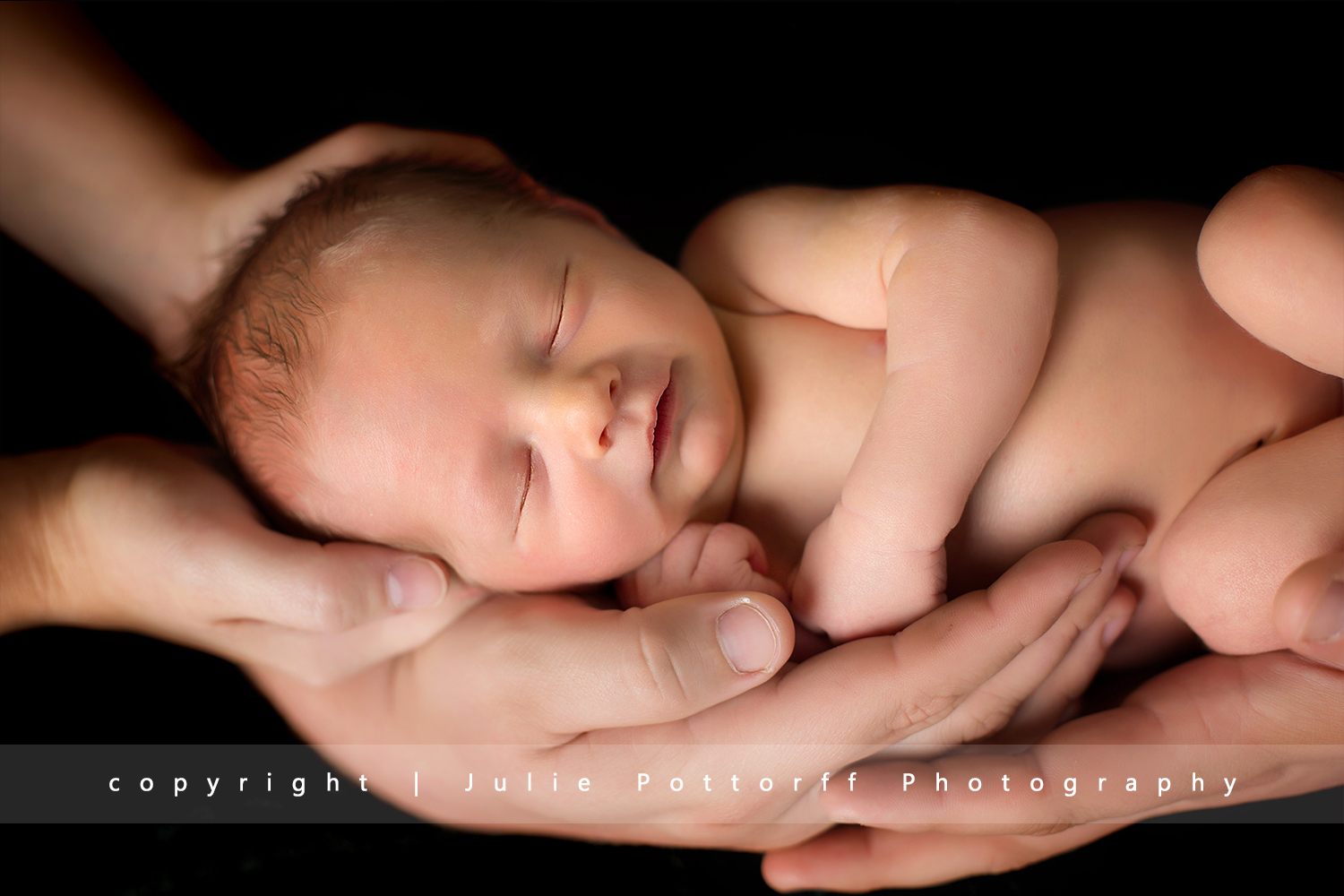 Flora IL Newborn Photographer | Meet my newest newborn client!! Isn't he a doll?? I could just smooch his precious little cheeks all day long! He was born right before Christmas, and his big sisters were so proud of their new little prince 🙂 Well, when they weren't playing with the toys I have around here anyway! His mom brought so many great props for us to use during his session. In one of the first images, he is positioned on a sled that belonged to his great grandfather. She also brought the cutest little snowman bucket, and matching hat/scarf. Love, love, LOVE! His oldest sister sure is a trooper, because right before we took their sibling photo (you know, the really cute one with the girls smiling at me), he pooped all over her. Poor girl! Usually, that happens to either myself or one of the parents, but this was the first time that a sibling had it happen to them. She did much better than I think I would have! Haha, that's the reason why I wear crummy clothes during newborn shoots. Being a newborn photographer means that there's a good chance that some sort of bodily function is going to happen on you. Anyway, please enjoy the following images! I'm so in love with his session, and I really can't pick a favorite!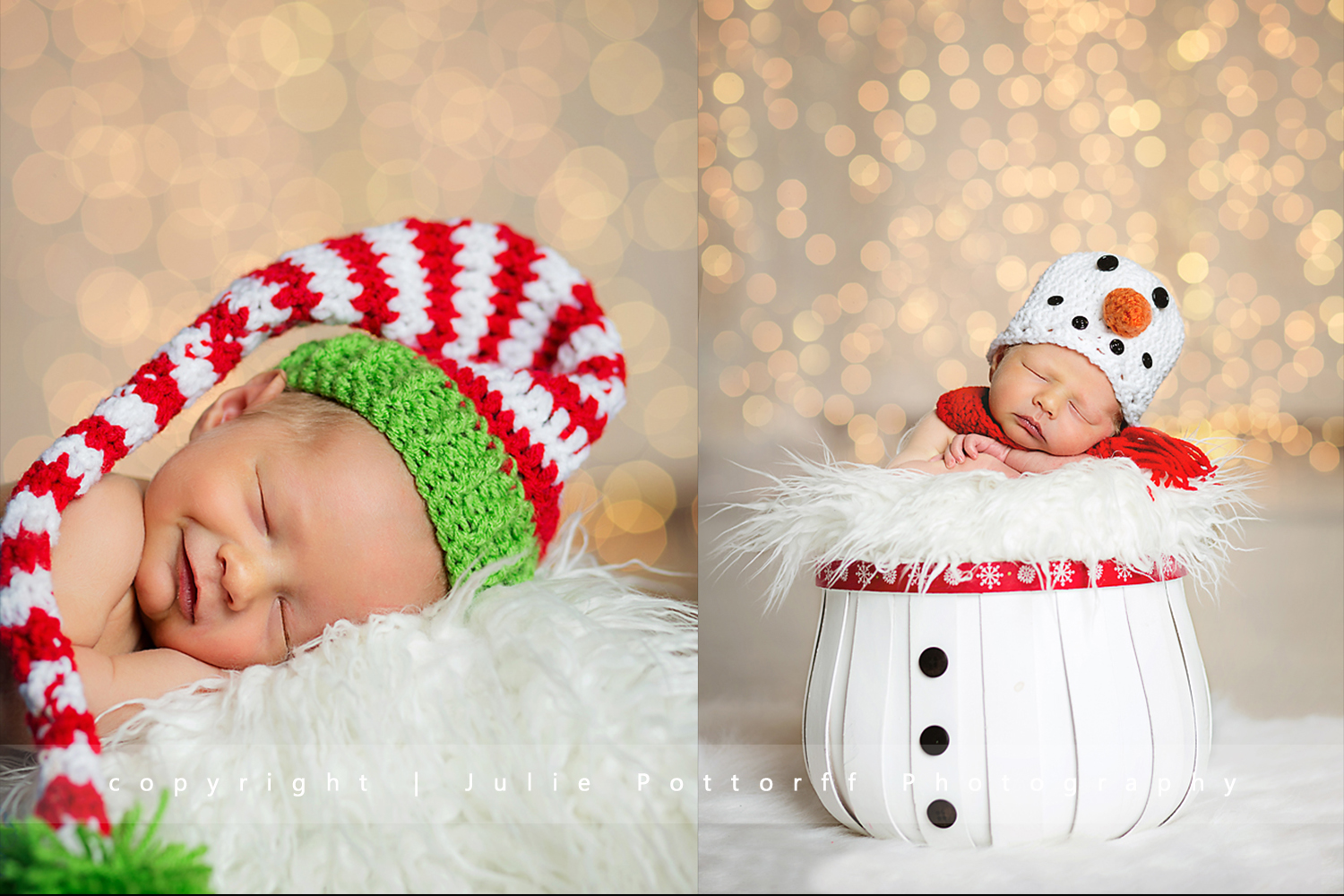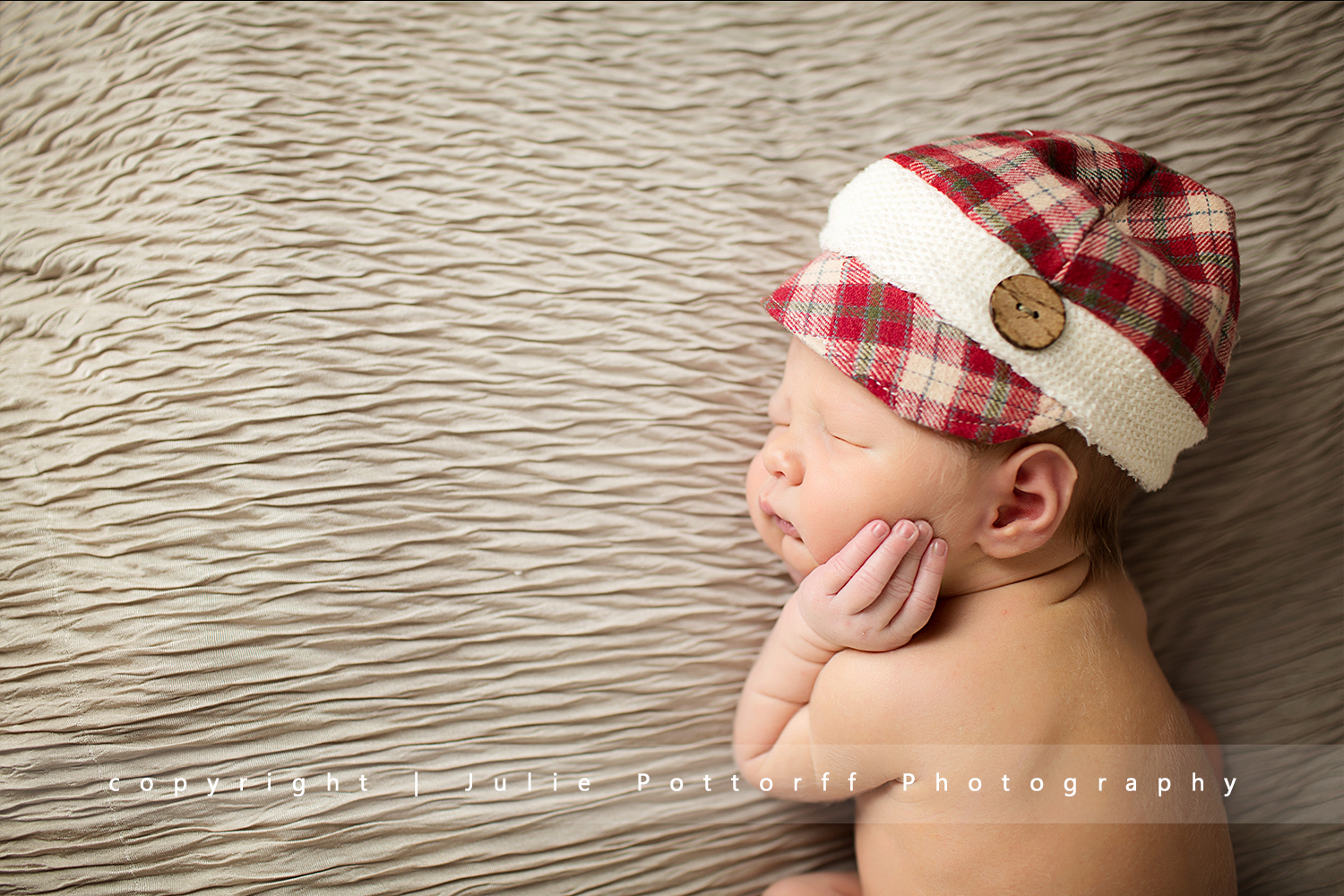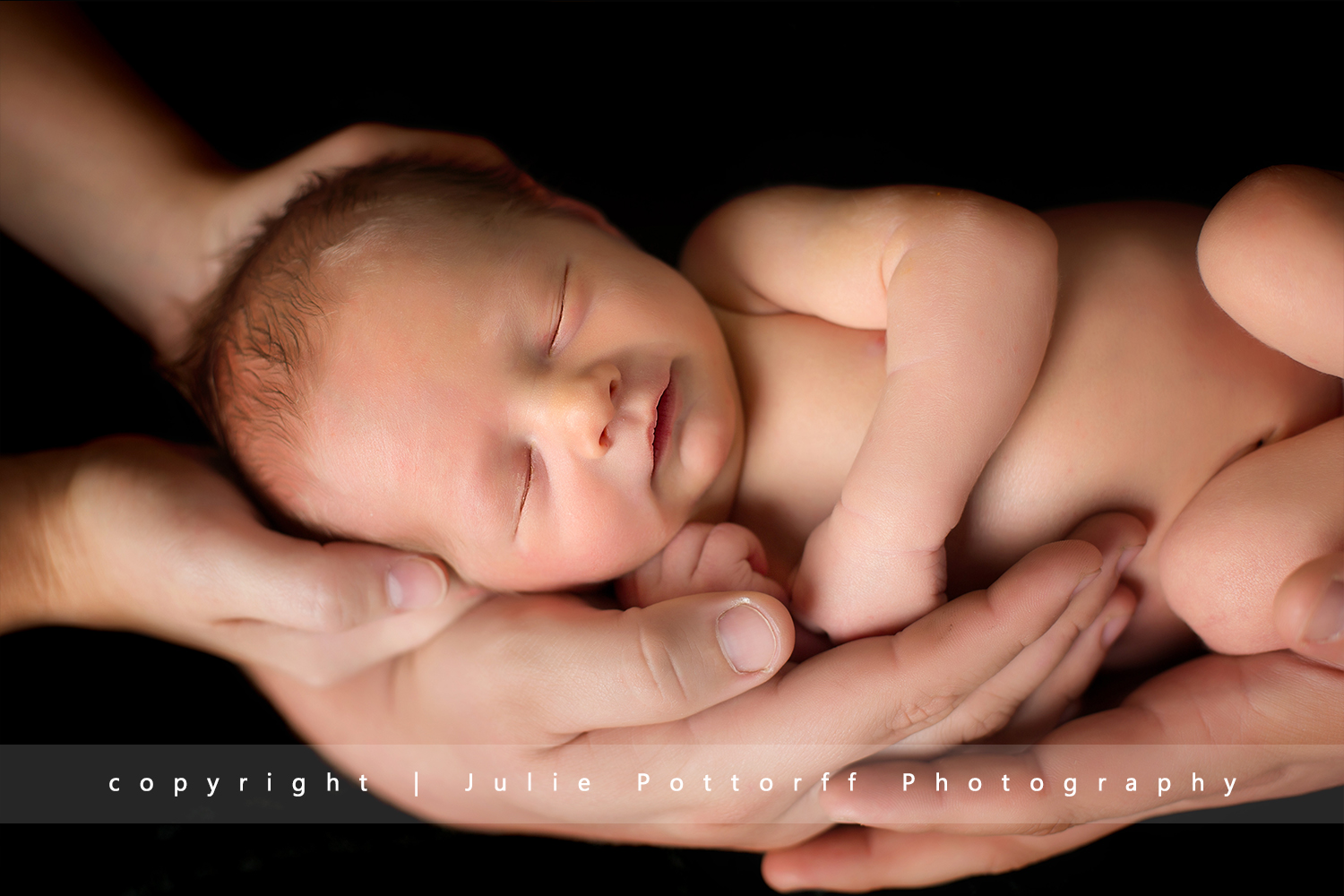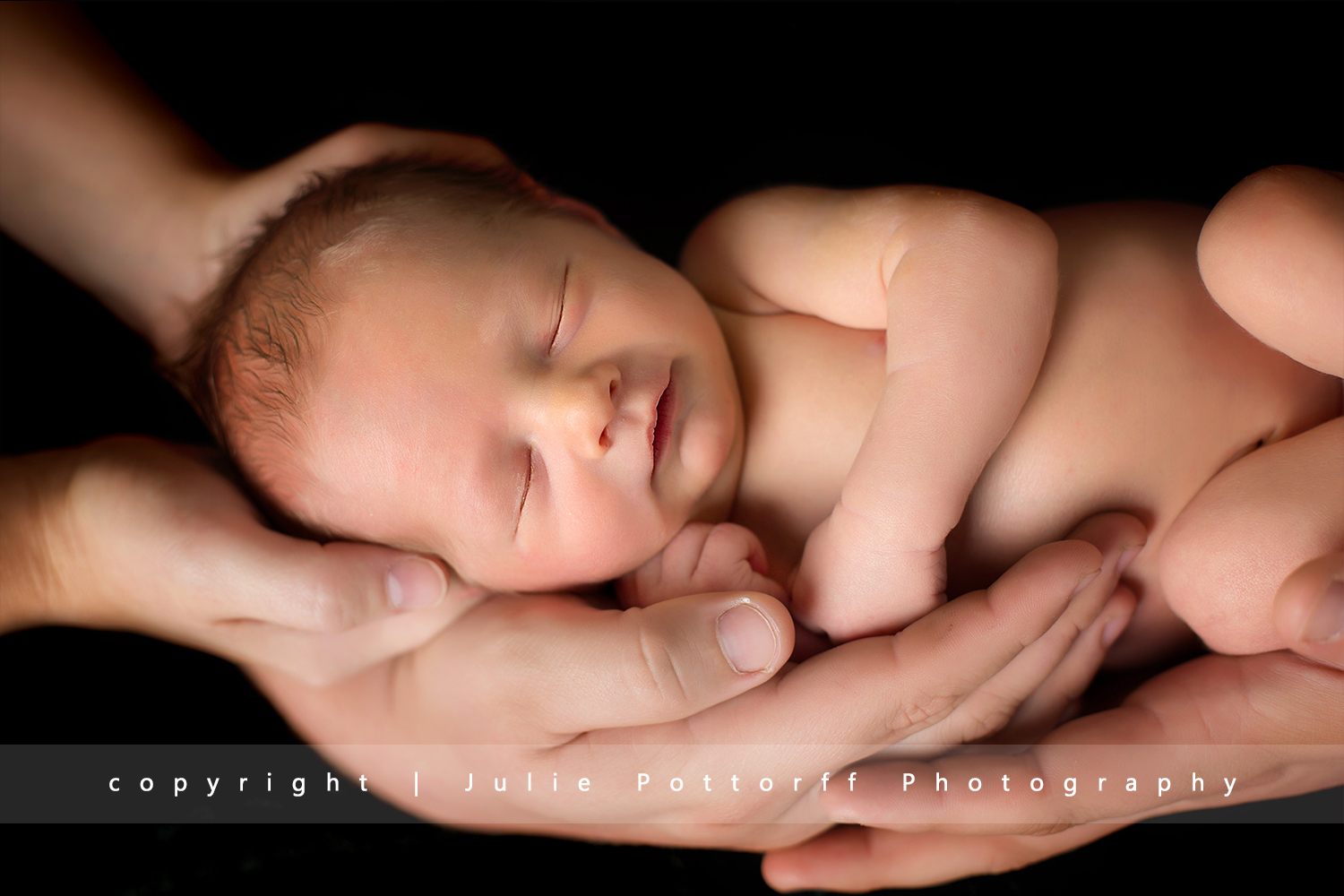 Julie Pottorff specializes in custom portraiture for newborns, families, seniors, + weddings. Every image is hand edited with the utmost care, ensuring that each one is a piece of art, ready to show off and hang in your home. Julie serves Flora, IL and the surrounding areas including Olney, Salem, Effingham, Mattoon, Centralia, and other Southern IL cities.
For any inquiries or to book your custom photography session, email julie@juliepottorff.com.
For the latest updates, picture posts and news, follow Julie on Facebook HERE.