St. Stephens on the Hill | Southern IL Wedding Photographer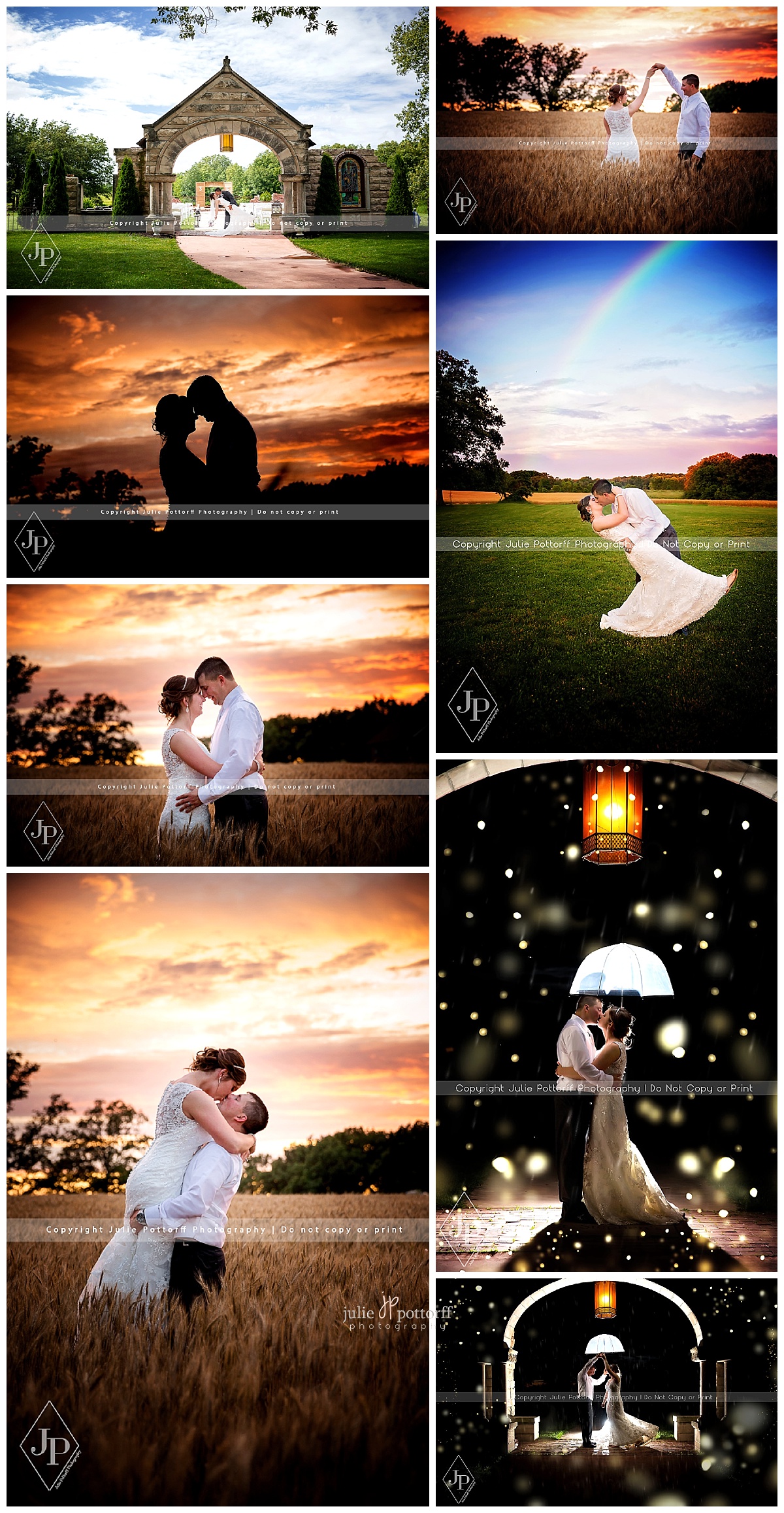 Brown + Morrison Wedding | St. Stephens on the Hill | Southern IL Wedding Photographer | June 4, 2016 – CONGRATS to this beautiful newlywed couple! From the first message I received from Shawna, I knew that this wedding was going to be nothing short of amazing and gorgeous. I had looked up their wedding venue, St. Stephens on the Hill, online, and it was stunning! What a beautiful property it is! And, as you will see, it has a lot of potential for beautiful wedding photography. Shawna and I just clicked from the beginning, so it was so great to finally meet her and Charles during their engagement session last year. The two of them were so sweet to watch together, and they were so much fun to work with! The three of us laughed, joked around and enjoyed our time together, so I was beyond excited to photograph their wedding. Not only was it going to be gorgeous, but I would be working with some really great people!
The day of the wedding, we all woke up to the sky pouring buckets of rain for hours. As usual, I had been watching the forecast like a hawk, so I knew this was a possibility; as a photographer, you have to be prepared to work your magic in any and every type of weather element that's thrown at you on a wedding day. So, I came prepared with some fun ideas that I had hoped would cheer up my couple, and give them hope that not all was lost, due to the rain. Roughly an hour before the ceremony started, the skies cleared, the sun came out, and we had bright sunshine throughout most of the  rest of the day! Charles and Shawna ended up with perfect weather for the rest of the night, and we were even blessed with a rainbow! The bride's sister saw the rainbow outside, during the dollar dance, and we ran out to capture a photo before it faded away. While we started our day with rain, we finished it with dancing outside with an umbrella. Thank you so much to Charles + Shawna for choosing me to photograph their wedding. It is truly an honor, and I'm so thankful for my wonderful clients!!
Wedding Day Vendors:
Venue: St. Stephens on the Hill
DJ/Entertainment: 618 Entertainment 
Florist: Kelsa Kreations
Videographer: Southern Illinois Wedding Videography
Caterer: BBQ Barn
Cake: Haleigh Claire's Cupcakery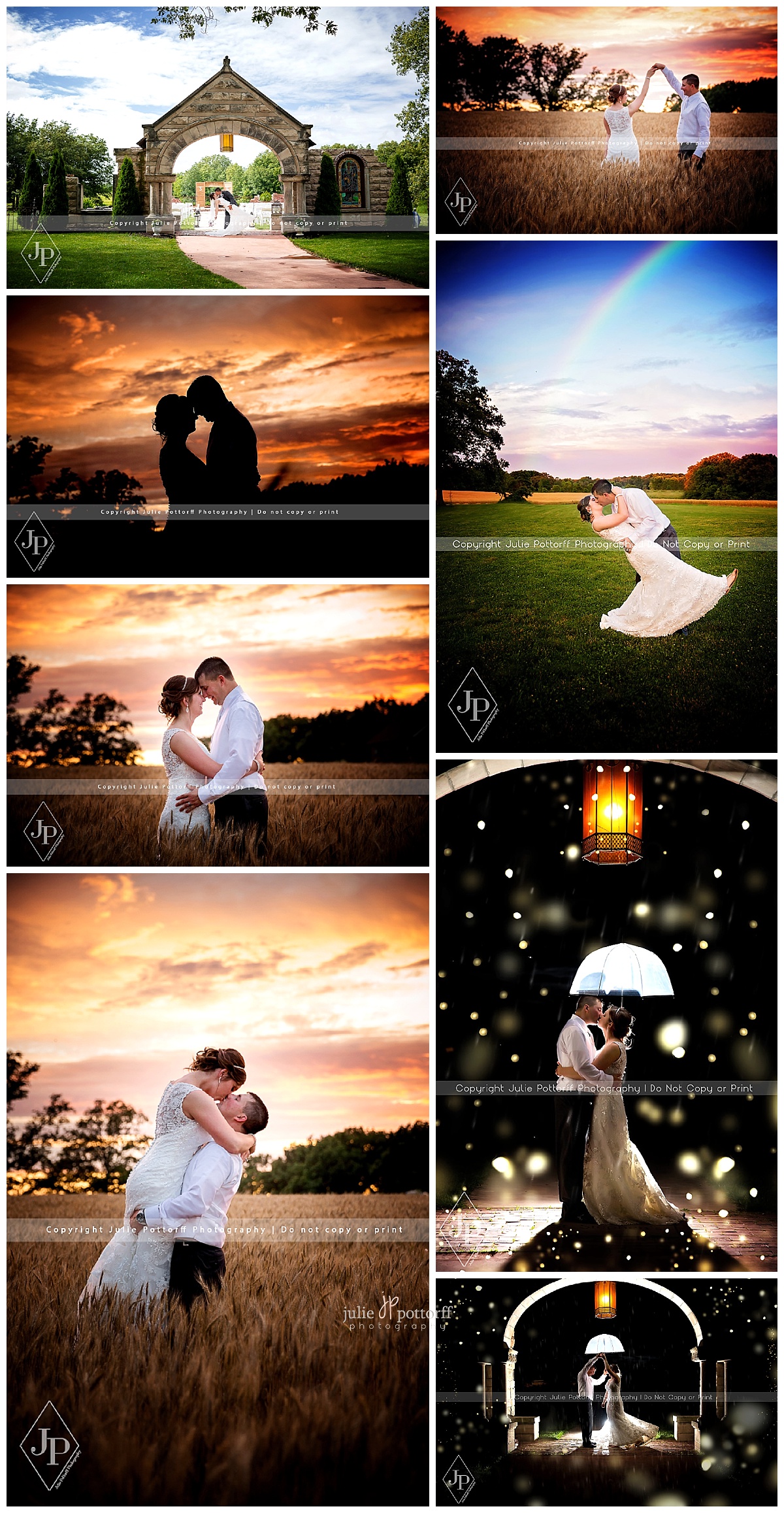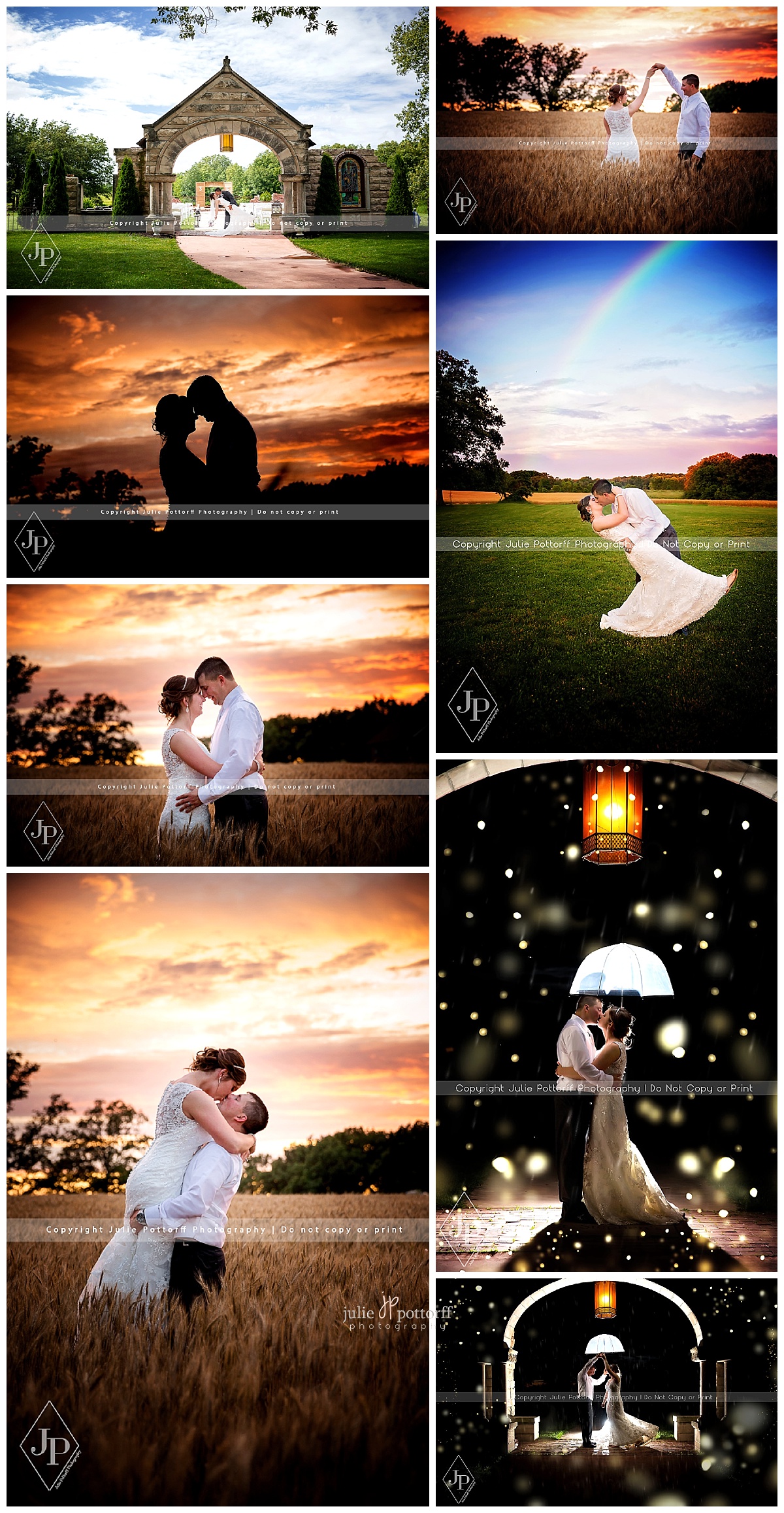 Julie Pottorff is based in Flora and photographs clients from the Southern Illinois area, including Olney, Fairfield, Effingham, Dieterich, Newton, West Salem, Mattoon, Charleston, Champaign, Carbondale, Marion, Centralia and Carlyle. She is currently booking sessions for maternity, newborn, family + senior sessions. In addition, she also photographs a few select weddings each year. If you have any questions about booking a session or wedding with her, please email her at julie@juliepottorff.com.
For the most up to date information, feel free to "Like" her Facebook fan page HERE or follow her on INSTAGRAM!