Maura| First Birthday Pictures
First Birthday Pictures – Happy first birthday Miss Maura!! This little princess just had her first birthday, and I've had so much fun capturing her first year! For her session, I used the canopy off of my daughter's bed and put up a couple of the banners that I have around here. It is definitely an explosion of pink and everything girly! It was my goal to let Maura feel like the princess that she is for her first birthday pictures!
Now, her cake smash was a cute, bumble bee theme – so darling! Her mom brought in most of the decor for that portion of her session, and Maura really went to town with her cake 🙂 She is such a joy, and as you can see from the pictures, she truly is a very happy baby (er, toddler?)! And, I absolutely love the photo of her sticking her tongue out – it shows that she has some of her mama's spunk 😉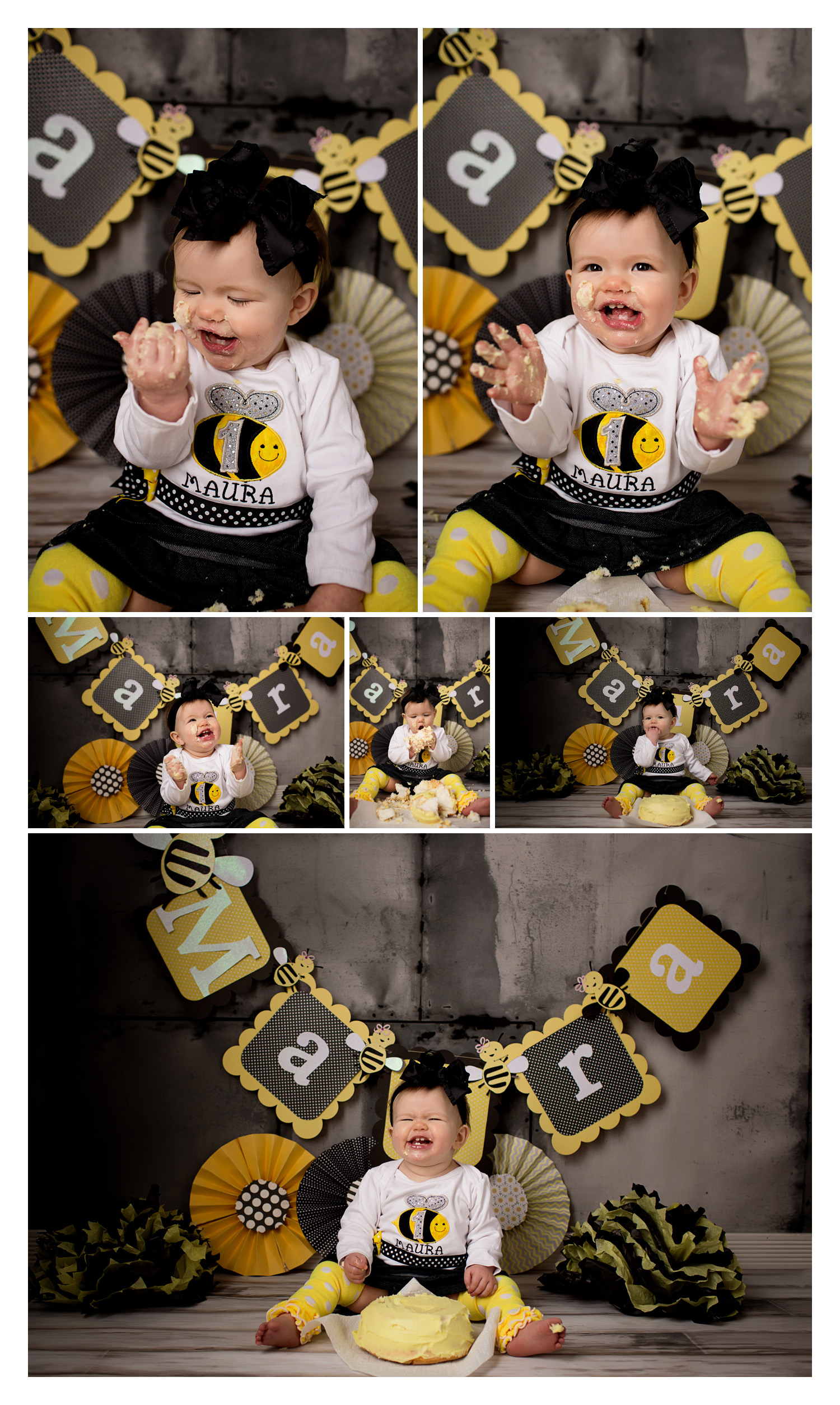 Julie Pottorff is a boutique photographer, located in Flora, IL. She currently serves Flora and the surrounding areas, including Olney, Salem, Effingham, Mattoon, Centralia & Carlyle, IL. Julie's work has been featured on Animoto, Mozi Magazine as well as several local newspapers. Julie specializes in high end portraiture for babies, children, families + seniors.
To learn more information or to book your custom portrait session with Julie Pottorff, email her at julie@juliepottorff.com.
For the latest news, updates + picture posts, "like" her Facebook fan page HERE!
Love Instagram? Follow Julie HERE!