Bree Class of 2015 ERHS | Olney IL Senior Photographer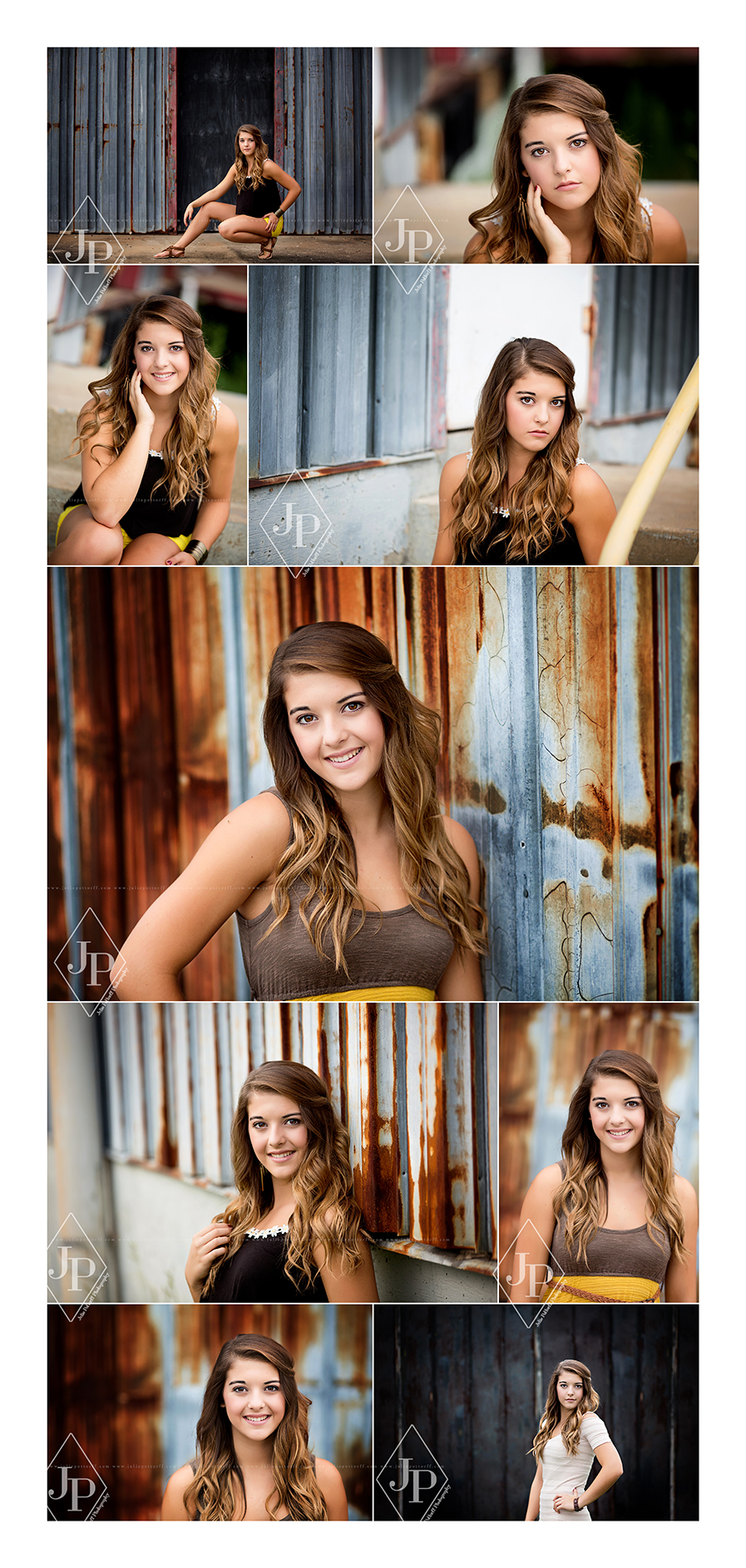 Olney IL Senior Photographer – WHOA! What a way to kick off my 2015 Senior portrait sessions! The beautiful Miss Bree is a 2015 senior and cheerleader at East Richland High School (go tigers!). I was so excited for her session! From the information she had given me during our conversations and in my senior survey, I knew this girl was going to have the BEST oufits! And, no, she definitely did NOT disappoint! I absolutely love the trend of crop tops with high waisted shorts or skirts – she used that as one of her outfits – yay! And, for the record, you will NEVER see me out sporting that trend. As a mom approaching my 30's (gulp), no, just no. But, it's super cute, and every outfit she had with her was absolutely perfect.
After arriving at my place, I looked over her wardrobe and decided which ones would look best in what location. I always do this with every senior I photograph. Matching your outfit to your background is absolutely imperative in composing a strong image. After shooting her urban scenes in downtown Flora, we headed out to a gorgeous private location out in the country (special thanks to the property's owners!) for the last half of her session. And, I won't lie, it was my favorite. I have a huge weakness for photos shot outdoors in a country field of tall grass, weeds, flowers, whatever! I find them to be dreamy 🙂
THANK YOU Bree (and mom!) for choosing to work with me for your senior photos. These could very well be the last professional pictures you have done of yourself until you get engaged (aahh!). I'm so honored you chose me, and I'm so glad we didn't have any spiders jump on us 😉 I'm so grateful to each and every client I have!
Olney IL Senior Photographer
Julie Pottorff is the MOST SOUGHT AFTER Senior portrait photographer, based in Southern Illinois. She lives in and serves the Flora and surrounding areas, including Salem, Olney, Effingham, Centralia, Robinson, Carbondale, and Mattoon/Charleston. Julie has worked with and learned from the top senior photographers in the country and works hard to provide the ULTIMATE boutique experience for each senior client she photographs.
For more information about how to book your session with Julie, email her at julie@juliepottorff.com
For the most up to date and any behind the scenes looks, check out her Facebook page and follow her on Instagram!
Facebook: HERE.
Instagram: @juliepottorff
Twitter: @jgal84