Senior Session with Rebeca | Newton IL Senior Photographer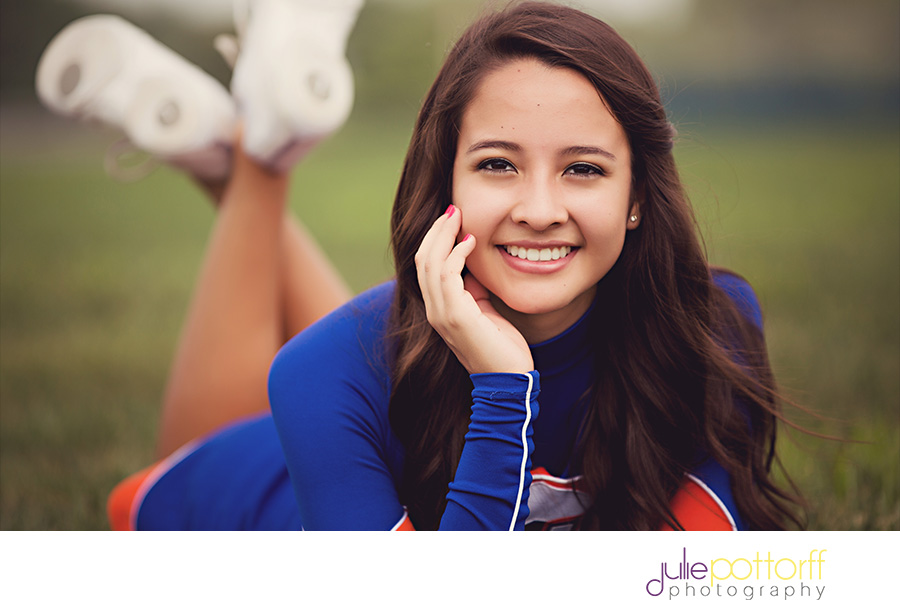 Newton IL Senior Photographer – Rebeca and I got together on an absolutely gorgeous summer morning for her PREMIER Senior session. We went to a few different locations around Newton (always love a good variety!). When I showed up, she was wearing the cutest soft pink dress! The color looked absolutely fantastic with her skin tone, and I just loved everything about it (eek! not to discount your other outfits!). We started our day at Sam Parr in Newton IL, and finished up around her high school. Rebeca is on the tennis team and is also a cheerleader, so of course, we had to get photos of her in her uniforms. Her mom also came along for the session, and she was so sweet and so helpful! With most of my senior sessions, the moms tag along, and I always enjoy getting to meet and get to know them as well! As a mother of two girls myself, I know I would have to be there as well 🙂
Newton IL Senior Photographer – Southern IL Senior Photographer
Ready to take your Senior session to the next level? Your Senior portraits are most likely the last professional pictures you will have done until your engagement or wedding day. Don't settle for anything less than your absolute BEST.
To request more information or to schedule your PREMIER Senior session, email julie@juliepottorff.com. Limited spots are available!
Julie Pottorff is based in Flora and serves central + southern IL for all family, newborn, children, senior, maternity, engagement + wedding portraits. Julie is an on-location, natural light photographer. Most sessions are scheduled during the golden hours of the day, however, other times are available.
To be the FIRST to know about any special announcements, "like" her Facebook page HERE.